There's mixed feelings among retailers as the US begins to return to normality, as Ed Avis – the executive director of the National Costumers Association – reveals in his latest column.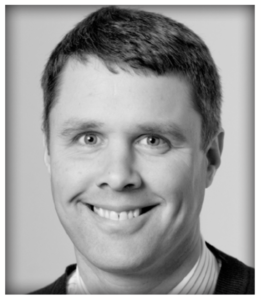 Halloween is a giant business driver for costume shops, but the pandemic put a serious dent in sales in 2020. Even though Halloween fell on a Saturday, which typically means exceptionally good Halloween trade, COVID kept too many customers away. What does 2021 bring? That's a question we at the National Costumers Association (NCA) are trying to answer.
I recently spoke with Larry Dockter, an NCA member and co-owner of Broadway Costumes & Theatrical Supply in Sacramento, California. He has a pretty good feeling about his business in the upcoming autumn season.
"I think Halloween will be back this year," he told me. "Maybe not quite like it was in 2019, but I think a lot of products will be going off the shelves."
However, Dockter is somewhat rare among costume business owners this year. According to an NCA survey that went out in early May, about half of dress up suppliers have not yet ordered any new costumes or other products this year. Only about 10% are in Dockter's category, having ordered the same or more product. The remaining 40% have ordered about half as much as in a normal year.
Despite those early ordering statistics, overall the respondents to the survey are cautiously optimistic about 2021. 23% think it will be the same or better than an average year, and 52% expect it to be below average but still OK. Only about a quarter think the year will turn out substantially below average.
"I think there's been a slight relaxing of people's nerves," Dockter says. "They're starting to come out more. They're thinking, 'I've been in hiding long enough.'"
In 2020, the NCA sponsored the Help Halloween Happen campaign, a programme designed to help our members generate Halloween business. It included stickers they could hand out to children, custom posters to promote Halloween-related events in their local area, and a handbook of safe Halloween activities that they could share with their communities.
We'll be doing another Help Halloween Happen campaign this year. The pandemic fears have greatly lessened, but we want to make sure costume shops get as much business as possible, and any extra oomph we can give will be appreciated. Halloween falls on Sunday this year, which is not quite as good as Saturday, but it still allows for extra partying.
Our survey last month also involved dress up suppliers, and they revealed that they are decidedly more optimistic than retailers. 37% of vendors who responded to the survey said that 2021 will be an above-average year, and an equal number said it will be about the same as an average year. Just 26% said it will be below average.
And that supplier optimism has been borne out by the orders they've received. 36% said they've received the same or more orders than in previous years, and about that same number said they've received at least half the normal quantity of orders. The remaining 28% said orders are less than half of a normal year.
Let's hope that what the vendors have experienced so far this year continues as Halloween approaches, and gets even better. And when those costumes hit retailers' shelves, let's hope they don't stay there long.
For Dockter, who has seen an uptick in customer traffic in the last few weeks, normalcy seems within grasp: "We're seeing a little light at the end of the tunnel."