The Jobs Board at PartyWorldwide.net has seen the addition of two new roles available.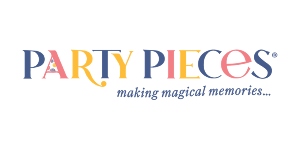 Party Pieces is on an exciting journey and is now recruiting a Sales Account Manager as a key member of its new business team. The role looks for someone to grow, develop and nurture partnerships with new and key retailers of its Party Pieces Collection everyday, kids and seasonal partyware. The business seeks a people-person who thrives on building relationships with a diverse range of clients and who will be accountable for the success of the category. Apply here if you feel you could fit the bill.
Additionally, a Trading Assistant is sought after to support the Digital Trading Manager and Inventory Manager ensuring that sales and profit targets are met through the development of a commercial, well-balanced range in keeping with brand guidelines. They will also learn to develop key cross functional relationships with both internal and external partners. A motivated, self-driven individual that is confident in liaising with suppliers and fellow colleagues is the ideal fit. Apply here if this sounds like you.
If you have a job role you would like to advertise on PartyWorldwide.net please contact us.