US Halloween specialist Spirit Halloween has added a new line of exclusive Dungeons & Dragons costumes and accessories.

The new officially licensed collection, based on the cult 80s role-playing game, features three of the classic characters; the Dungeon Master (from the popular spin-off cartoon) and two characters – Catti-brie and Drizzt Do'Urden – from the Forgotten Realms.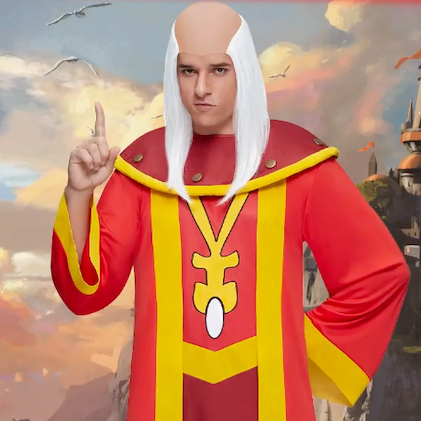 Carefully designed with the full creative input of the Dungeons and Dragons team, each costume is detailed and authentic and comes  accompanying accessories, including foam and plastic weapons for Drizzt and Cattie-brie and a bald head cap for the Dungeon Master.
"We partnered with local players to develop unique items inspired directly from the gamers' experience," revealed a spokesperson from Spirit Halloween, "focusing on becoming part of the D&D fan's game night."
All Dungeons & Dragons items are now available on the website for pre-order with shipping expected later this summer.