One of the biggest seasons in the UK's fancy dress calendar, World Book Day sees nurseries and schools encouraging children to dress up as their favourite book characters for the day – and with this year's event still taking place virtually on Thursday 4 March, there's no reason the fun has to stop.
The organisers of this year's World Book Day have announced that it will be going ahead on Thursday 4 March, regardless of the current pandemic restrictions and school closures.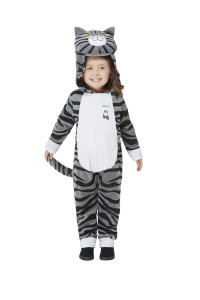 "Book Day is a key season for us every year and although it may look slightly different in 2021, we believe there will still be a strong demand for children's costumes throughout," says Smiffys' licensing and marketing manager, Sharon Poulter. "With most children currently being home-schooled, dress-up is a great way to help younger kids engage in imaginative play. Bringing characters to life is good for children's development and imagination all year round, as well as World Book Day."
Smiffys new releases for 2021 include some exciting licences that are ideal for World Book Day and everyday play. The ever-popular Julia Donaldson character The Gruffalo comes to life with a new deluxe kids costume, while the range of classic storybook characters continues to expand with new Mog the Forgetful Cat and The Tiger Who Came to Tea costumes.
Over at Amscan the whole team is excited about the upcoming literary celebration. "We have been planning for this event since World Book Day 2020!" says Sam Taylor, dress-up category manager. "World Book Day is key, as it is the first major UK season of the year which really focuses on costumes. We are looking forward to it and have a number of newly developed ranges including both licensed and generic, which target all those key characters."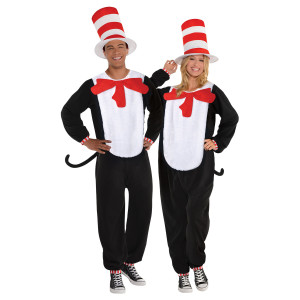 Amscan recognises the changes the market has seen over the past year and has responded by launching a number of new licensed and generic World Book Day costumes at key price points, ensuring the end consumer always feels they are buying a quality, well-engineered product at a realistic price.
It's clear that the fancy dress industry has become a master at adapting over the past year. With most parties cancelled, the focus has been on making sure that consumers – and especially children – can still celebrate those landmark events in their lives, such as birthdays, Halloween, Christmas and now World Book Day. But can a celebration which is designed to take place at school really work on a virtual level?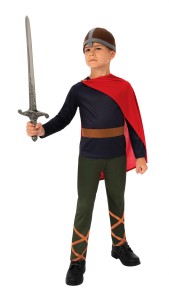 "Absolutely," enthuses Rubies' head of marketing and content Fran Hales. "World Book Day can still very much take place at home. It has been proven that wearing costumes motivates children when learning to read, which is the reason schools and nurseries encourage dressing up as part of the event. We fully endorse anything which opens the doors to educating children and opening their eyes to the joys of reading."
Rubies has been preparing for World Book Day for many months, with multiple new characters and costumes coming into the licensed range this year. Rubies is also focusing on promoting the strong curriculum range from Bristol Novelty, having built on this last year with new additions including Saxon warriors and Tudor royalty.
"Schools will do their best to support the day in whatever form that may take online, as will we here at Rubies," Fran concludes. "Our job is to make sure we continue to help raising spirits through the power of costumes while ensuring we promote the positive message about picking up a book and reading – more so in lockdown than ever before."
This article can be read in full in the most recent issue of Progressive Party Europe.