Show highlights from the Halloween & Party Expo, taking place from 17 – 19 January 2020 at the Ernest N. Morial Convention Center in New Orleans.
As the only trade show in the world which is entirely dedicated to the world of Halloween and party, the show offers buyers access to more than 350 exhibitors. Thousands of products are on show; costumes, fancy dress, make-up, special effects, balloons, décor, props – essentially everything that is new and exciting for the party, Halloween and celebration industry.
Here are a few highlights:
Sourpuss Clothing, Booth 3040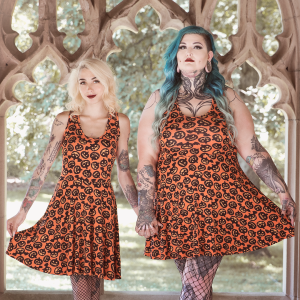 Since beginning in 2001, Sourpuss Clothing has grown into a one-stop shop for anyone looking for something different. The past few years has seen Sourpuss branching out into seasonal stock with Christmas and Halloween, which has gathered a huge cult following via social media. The company looks forward to expanding its seasonal market, as well as its ever-growing brand of fun and unique apparel, housewares and accessories with a collection of all-new and best-selling Halloween merchandise.
StickFX, Booth 3519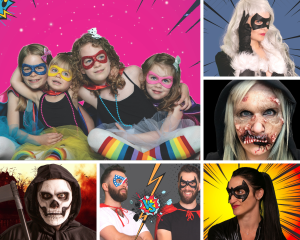 Introducing StickFX, the world's first self-adhering, reusable, silicone costume mask. The patent-pending masks simply stick to the face, with no strings or glues needed. The masks are 100% silicone so they are hypoallergenic, reusable for hundreds of applications and easy to clean. Best of all – they're lightweight, comfortable and look incredible. StickFX currently has three superhero designs, as well as a skeleton and zombie for Halloween. All masks are 100% made in the USA.
Trick or Treat Studios, Booth 1549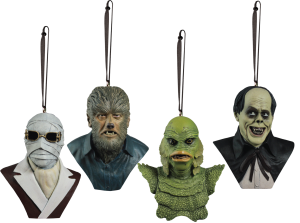 Trick or Treat Studios is passionate about all things Halloween and horror and draws so much inspiration from the genre. It works with a group of independent artists and industry professionals to make the most accurate and amazing products possible. This year Trick or Treat Studios is breaking into new categories and hopes to make a big impact with its addition of high-end collectibles, ornaments and accessories. This year will be its tenth Halloween season and Trick or Treat Studios cannot wait.
Unique Vintage, Booth 1323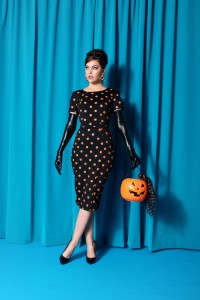 Unique Vintage is a globally recognised retro-inspired brand established in 2000. Well-known for its pin-up styles and vintage 1920s reproduction fashions Unique Vintage also offers its own unique twist to everyday wear and special occasion pieces. Looking forward to 2020, Unique Vintage will be showcasing some very exciting collaborations as well as its line of scream-worthy novelty, catering to the 'spooky' girls wardrobe and the brand's forte; a plethora of 1920s cocktail dresses and accessories.