The European party sector has come together for a virtual conference, addressing and discussing the uncertainties and challenges being faced by the European party and fancy dress industry during the Covid-19 pandemic. Progressive Party hosted the online conference, which followed on from the recent successful UK event.

The hour-long meeting took place on Wednesday 15 April and saw high-profile names from a wide range of suppliers (Boland Party, Gemar, Grabo, Folat, Haza, PartyDeco, OppoSuits and Widmann) in conversation about the current situation and the difficulties involved in planning for the future.
The conference started with Gloria Veta, product and sales director for Italian balloon company Gemar, talking specifically about the company's increased focus on online engagement, virtual flash mobs and fundraising activities which have seen thousands of Euros being donated to the Covid-19 Response Fund.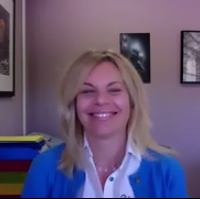 "We've been in the thick of this for some time now and we knew that – once the initial panic was over – that we had to settle down and see what we could make out of the situation," she explained. "It's just a matter of keeping focused. It's easier said than done sometimes as there are so many different concerns to deal with, but it's so important to take things one step at a time. Also we need the patience to replan things every day because government information and guidance is changing all the time. It's been a crash course in crisis management!"
Echoing the feeling from the recent UK conference, it was largely agreed that while business was either temporarily halted or running at a fraction of its ususal capacity, the dress-up, party and balloon industries are expected to fully recover in the long-term as consumer demand returns.
As is to be expected, many companies across Europe are in vastly different situations, depending upon where they are based, the status of their current lockdown and the business and financial assistance being offered by their governments.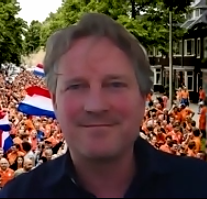 As commercial director for Folat, Greg de Jong explained that employees of the company, which is based in Holland, have adapted easily to working from home. "We have found that it is very efficient, so we are learning a lot from this period," he said. "It's a strange situation. A few orders are still being placed but many of our sales channels are completely closed, so we are using the extra time to look at different projects that we wouldn't usually have a chance to work on. We are making the best of it."
Widmann, Gemar and Grabo are all based in Italy, which is now in its sixth week of a severe lockdown, although different regions are subject to slightly different restrictions and guidelines.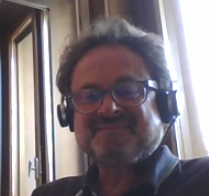 "It's already been a long process for us and our current status – with retail almost completely closed other than for essentials – is expected to continue until the first week of May," said Charles Dulles, head of international sales for Widmann. "We are lucky enough to operate in around 42 different countries so we are still taking orders and our customer service team are still able to talk to our buyers and distributors in those territories where online sales are able to continue."
Export has also been key for Gemar, which is based in Lazio (central Italy) where some non-essential online retail is still operating and as such it has been able to avoid completely shutting down. Grabo, situated in Northern Italy, had to close down production completely, although that is expected to end soon, as managing director Jonathan Grassi explained.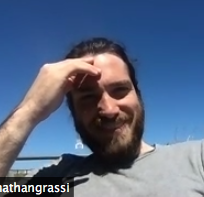 "We are completely closed at the moment, with no deliveries or shipping and everyone working from home," he said. "Hopefully we will be ready to open again this coming Monday (20 April) as the government begins to gradually lift the restrictions placed on us. We have of course seen a major set-back in our sales but the whole world economy is frozen and it is the same for everyone so I am feeling quite hopeful in general."
Less hopeful was Anna Nowak's report from Poland, where she is sales director for PartyDeco. The Polish government have been less forthcoming than many others, leaving people concerned for their jobs and personal finances once the immediate crisis is over.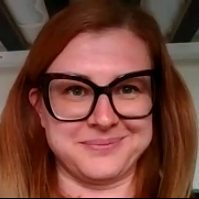 "The situation here is harder because people are just so worried about what will happen in general," she explained. "The government in Poland is not doing as much and there is not much financial support. For us, orders have decreased of course, but e-commerce channels are trying to keep going so there is some business for parties which are taking place at home. We hope that within three or four weeks the situation will have eased for us."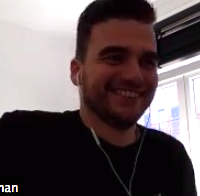 Adjusting to operating from home rather than being on the road is Robin Breeman, head of sales at OppoSuits. "In terms of work there are almost no orders coming in," he revealed. "For us, this is the low season anyway but it's far more quiet than usual as typically we would be seeing some pre-orders for Halloween and Carnival. It seems that the general consensus is that Halloween will be business as usual. We have had a lot of major players placing large orders, some even bigger than last year, so that's really encouraging."
Talking on behalf of Boland Party was UK agent Mark Brett, who also spoke about expectations regarding this year's Halloween. "I think that largely we will be ok by then although there is a split between the independent retailers and the online traders – the independent retailers aren't so much worried about whether or not Halloween will happen this year, it's more about whether they will still be around to see it."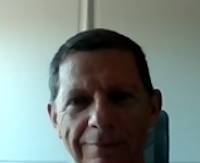 He continued: "We have had a number of Halloween orders being placed since the lockdown, across both the UK and Europe. There is a small handful of online retailers who are doing very well at the moment and have had a couple of extremely good weeks, but it's important to note that they are the exception. People are still planning for Halloween though and there's a chance that we will be able to capitalise on the space left by multiples as they focus on food and other essentials rather than ordering Halloween stock from the Far East."
The conversation also touched upon whether parties, carnivals and large gatherings will be the same once lockdown is relaxed and socialising returns.
"Generally speaking, we will have to see how countries respond to the lockdown ending and how individuals will be able to interact with one another," said Charles. "It will depend on how much freedom is given to people and how comfortable they feel in getting close to others. That's going to have a significant effect on Halloween and will be critical to this year's season. If there is enough consumer confidence by October then I would expect Halloween to be very successful for us all."
Looking to the future, it was widely agreed that the risks of a second wave of the virus, wavering consumer confidence and continued restristions on socialisation will all make it difficult for large celebrations and festivals to return to normal by the end of the summer.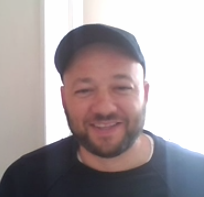 "We will continue to see a degree of social distancing for some time," added Miguel Schuitevoerder, commercial director at Haza. "This will not change overnight and will affect the event and large party business for years. People will be thinking twice before they join large crowds such as Kings Day celebrations  and large sporting event – it's just not going to happen in the next two years."
Miguel also spoke about the help Haza is offering to its retailers and trade buyers, with lower minimum order amounts, delaying payments where possible and setting up online ordering systems, discounts and other promotions.
With these sentiments echoed across the board, it was widely agreed that helping retailers wherever possible is crucial, but also that the most important element of dealing with retailers and customers at the moment is to talk to them as much as possible, to remain active and to stay as positive. "We have to be visible and build on those relationships," said Anna. "People will remember how we all were once Covid has finished!"
Bringing the meeting to close on a positive note was Gloria, who was keen to look forward and focus on reopening the business. "We have been lucky enough to be able to maintain a certain level of production – but now things need to start opening up and it's especially important that our production and export side of the business start moving again. That's what we are focusing on now – looking to the future."