As the party industry readies for the return of the Halloween & Party Expo in Las Vegas in just a few days – 11-13 January, 2022 – Partyworldwide brings you the lowdown on what suppliers have planned for this year's show.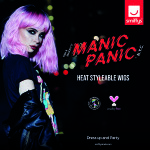 Smiffys – Booth #1205
Smiffys is looking forward to being back at the shows next year. After two seasons of glitchy virtual meetings and accidental mutes, it's so refreshing to be able to do business face to face once again, nothing beats in person conversation. Smiffys will be showcasing its new licences signed since its last shows, plus previews of upcoming collections for 2022. Our second collection of our successful collaboration with Manic Panic will be seen for the first time, as well as brand new additions to the popular Smiffys decades range.
CEC Imports – Booth #2300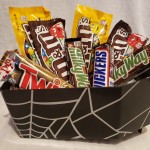 CEC Imports will be showing off its Candy Coffin dish. The coffin shaped dish is decorated with spider webs and is perfect for a desk top or table as a centerpiece. The coffin is made from HDPE and is food safe. We will be showing the coffin as a themed gift basket with flowers, toys and sweets.
Aeromax – Booth #2010
It has been 25+ years since Aeromax set out to create dress-up to spark the imaginations in children. Aeromax is probably best known for its high-quality dress up for infants, adults, and everyone in between. Costumes from Aeromax are designed to withstand the test of time. The quality is so good, that the company says kids will outgrow them long before they wear them out.  Giving kids these choices for costumes makes it fun to play dress-up without raiding their parents' wardrobes.
Ivy Trading Inc will bring a variety of adult and kid fairy wings, wands, halos, wreaths, tutus and other costume accessories at the show.
Kids princess dress-up and tea party accessories will be on show too. Ivy Trading also carries a lot of different quality close-out costumes for kids and adults.
Premier Kites and Designs – Booth #1119
Premier proudly introduces a new line of fall and Halloween spinners that will look great outside retail stores and in consumers' gardens. The Spinning Friends have spooky spinning heads that will add lots of fun to any autumn outdoor décor. With 21 models to choose from, the spinners offer a huge range of both spine chilling and amusing characters.
Joyin – Booth #1415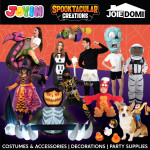 Joyin offers seasonal (and non-seasonal) party supplies and favours, a full range of decorations as well as costumes that will help you stand out in the crowd for any events.
Speaking of the wide variety of Halloween costumes —  Spooktacular Creations is known for its inflatable costumes and accessories. It also has the fur babies covered with some cute pet costumes. Lastly, the company offers LED accessories, make-up and blood, and more Halloween party must-haves than you've ever seen.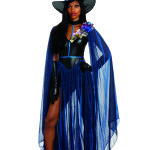 Dreamgirl Brands – Booth #1301
Whether you prefer to dress up in a theme, DIY style, or transform your hairstyle with one of our multi use wigs, Dreamgirls 2022 Costume and Wig Collection provides the most updated looks for the season.
Shop hot haunts for chic costumes for those who follow fashion trends like the new Midnight Fantasy Witch. The company's historical figures offer up classics like Regal Duchess. You will also find a nod to icons and current pop culture characters, cosplay pirates and easy to wear plush animal costumes.
Gemar – Booth #1525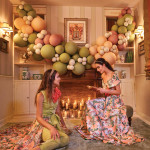 Natural latex balloons have always linked the Gemar business to Mother Nature. This year Gemar takes that a step further with an expanding range of colours inspired by the world around us. Being in nature has brought us peace and calm when we needed them most, and now Gemar aims to bring that peace to the world of balloons. The company has some beautiful colours to share at the Halloween and Party Expo, including a new addition to the range. We don't want to spoil the surprise though – you'll have to come along to see it.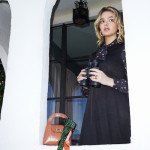 Unique Vintage – Booth #1315
Unique Vintage is a globally recognised retro-inspired brand established in 2000. Known for its pin-up styles, 70's flare and vintage 1920s reproduction fashions, the company also offers its own unique-twist to everyday wear and special occasion pieces. The brand is ever-changing– offering new unique designs, prints, and collections for every upcoming season (i.e Pride, Halloween, and Holiday). Looking forward to 2022, Unique Vintage will be showcasing some new collaborations which are sure to evoke nostalgic feelings. You can also look forward to its line of scream-worthy novelty for every spooky girl's wardrobe, and UV's brand forte, a plethora of 1920's cocktail dresses.
MalcoModes – Booth #1529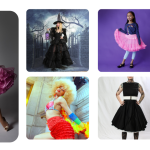 MalcoModes is America's largest manufacturing brand of Square/Western dance apparel in the United States since 1932, while BellaSous is its sister company which was founded in 2014. The firm offers high-quality petticoats, pettipants, pettiskirts, slips, tutus, skirts, belts, and fabrics with various sizes and colours to choose from.
The products are crisp, clean, and fresh, without the salty odour and discoloration often observed with imports. The range is suitable for various occasions and different looks like Disney Princes, Halloween costume, Christmas, Pinups girls, Vintage style, rockabilly style, bridesmaids outfit, wedding collections, etc are available.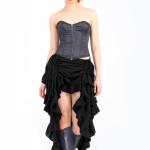 ThePirateDressing.com – Booth #1511
The Steampunk Show Girl Skirt is made using soft and durable Rayon Fabric. The skirt has Four Tiers of Ruffles with adjustable length in front and can be worn down for Victorian styling, up on one side for gypsy styling, or front tied up for vintage burlesque looks. The waist has been elasticized for comfortable wearing.
Mehron – Booth #1224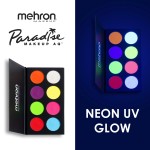 Mehron's iconic Paradise Makeup AQ™ is getting a much-anticipated addition; introducing Paradise Makeup AQ™ Neon UV Glow. Paradise Neon's have the same qualities of the company's #1 selling Paradise Makeup AQ™ face and body paint, plus it glows bright in the dark. In daylight this palette has seven bold, bright neon shades and one shade (Dark Matter) that paints onto the skin clear. Under UV lights all eight shades become intensely fluorescent. Available in an eight-Color Palette, .25oz Refill Size, and 1.4oz Pro Size.