The latest issue of Progressive Party Europe, also known as Progressive Halloween, is available to read online now, and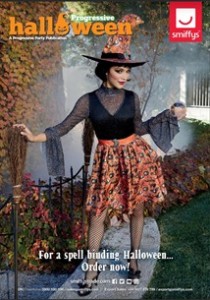 brings you everything you need to know about the upcoming spooky celebrations, with retailer interviews, new products, supplier comment, news and much more. 
Having had our hopes of Halloween being the big comeback from COVID in 2020, this year the party industry is set to celebrate like never before. So with lockdowns looking unlikely in the UK, and the rest of the world also starting to return to normality, the team at Progressive Party is bringing you a Halloween special issue.
As the biggest Halloween speciality retailer in Europe, Halloween House pop-up store's owner and md, Tom Cheema, is first up, discussing his plans for this year, the expansion of the store and what's trending in 2021.
We've also been chatting to the party indies to find out how Halloween is going down on the high street and their hopes and plans to make this Halloween the party of all parties.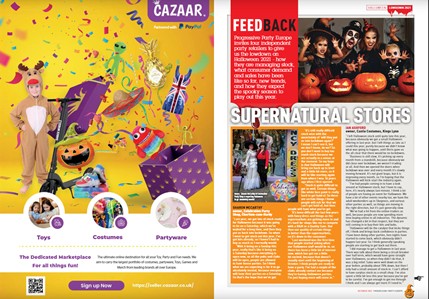 Multi-channel retailer, The Range is so positive about Halloween this year, that it launched its collection back in August. Find out what the retailer has on offer and how sales have been going so far here.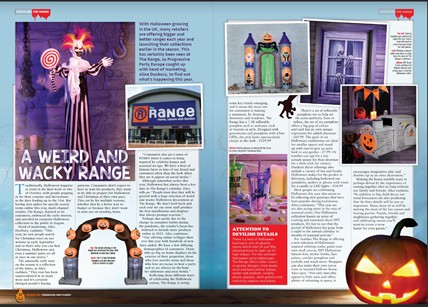 Over in the US, there are mixed expectations for the Halloween come-back, says our columnist and executive director of the National Costumers Association, Ed Avis.
But travel a bit further from the UK, and there are high hopes for a huge party, according to chief party dude at The Party People, Dean Salakas.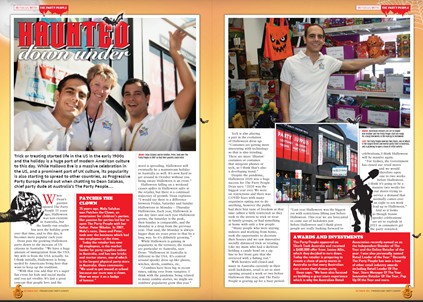 The suppliers are ready with some truly terrifying ranges and the prognosis from them is overwhelmingly positive, as they gear up for the all-important month of October.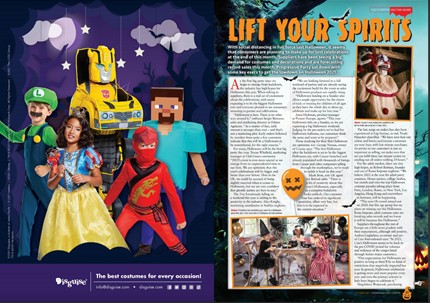 And of course, don't miss the latest and breaking news from the global party industry.
With the scene set, and further COVID restrictions looking unlikely, its set to be a bumper Halloween to kick off a return to partying. Lets hope it's a good one.
Make sure you keep in touch with us with any news and developments, by emailing Katie or Rob, and we'll be in touch about the next issue of the magazine very soon.