The build started on 20 March with 75 balloon professionals from around the world, building a display using 120,000 balloons over three and a half days.
Under the direction and guidance of Stuart Davies, director of the Big Balloon Build, the build was then gifted to Inspiration Ministries who ran four days of events at Covenant Harbor in Lake Geneva, Wisconsin. Events started with a ribbon cutting ceremony and early sneak peek for VIPs including sponsors and charity service users.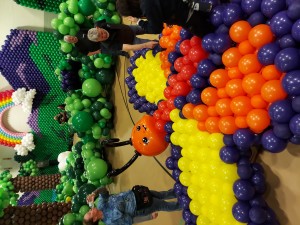 The build partnered with local balloon professional, Sara Meyer, owner of Wisconsin Balloon Decor in Lake Geneva. The planning for the event started almost two years ago when Sara was selected to host, and she chose Inspiration Ministries and Inspired Coffee to be her benefitting charity.
The theme for the Big Balloon Build was 'Inspired by the Great Outdoors' and it was a camping and wilderness themed event.
Stuart Davies explained: "If you can imagine the most spectacular outdoor scenery using 120,000 balloons and making them into life-sized cartoon animals doing fun things such as camping, swimming, fishing and birdwatching… you've got yourself an incredible immersive Big Balloon Build.
"We had a racoon roasting marshmallows, while one of them was hang-gliding from a giant 15′ butterfly."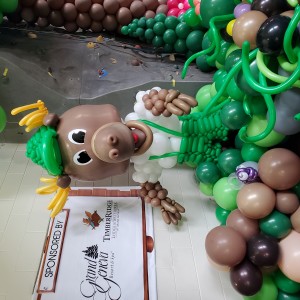 Kimberly Voller, a representative from Inspiration Ministries, was thrilled with the results that the Big Balloon Build garnered. The event raised over $116,000 for the organisation, and had over 3,500 visitors to the display, but the event also gave the charity global exposure.
The event gave Inspiration Ministries the opportunity to showcase its charitable work to a wider audience, attracting high-profile attention from national and international donors alike.
This Big Balloon Build brought in over 22 million impressions worldwide, with 107 distinct news hits including TV, radio and newspaper. Thanks to the extensive press coverage that the build received both nationally and internationally, the charity was able to get its name out to a much wider audience.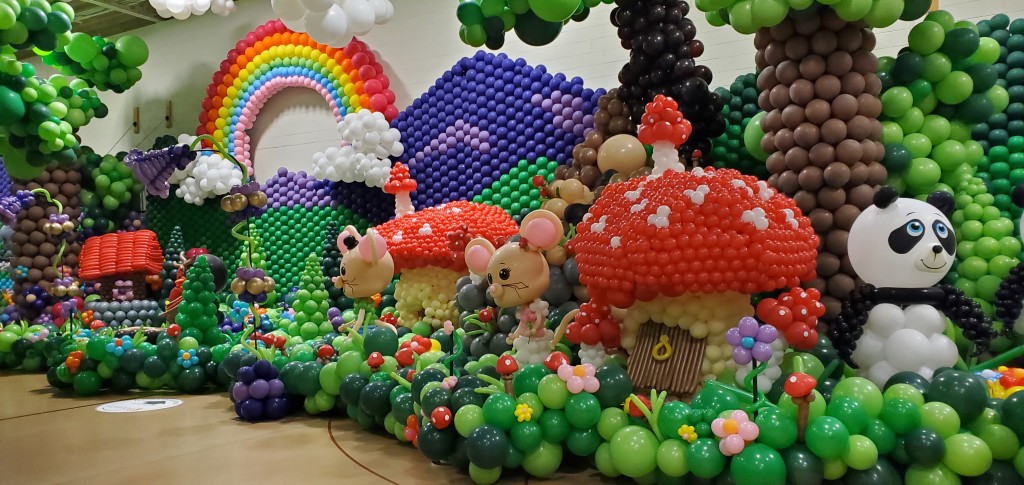 "That's one of the greater purposes of the Big Balloon Build. We aim to make a difference. Not only to the community itself, but to every partner, Balloon Builder and sponsor involved in the event," Stuart continued. "We utilise our builds as a catalyst for positive change.
"Working in partnership with the charity and community, and the support of the hosts like Sara Meyer, to fundraise and get that wider reach and audience because the event is so unique. We aim to change the world through the joy of balloons. Making a difference one balloon at a time."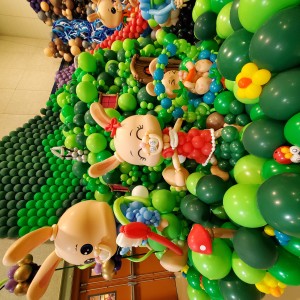 To date, since the Big Balloon Build started, it has raised over $445,000 for charity, brought in 16,000 lbs of canned goods for local food drives and reached more than 56.5 million people worldwide. Big Balloon Build is also now a 501 (c) charity and has several more Builds lined up for 2023, 2024 and into 2025.