As 31 October draws closer and Halloween preparations get underway, PartyWorldwide.net caught up with Smiffys' director Elliott Peckett to find out how trade is for the company's network of independent retailers.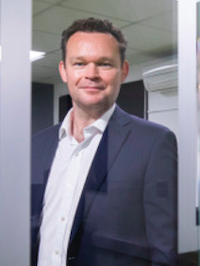 "Our UK sales team has been out on the road as usual," Elliott told PartyWorldwide.net, "and we have had some really interesting reports and feedback from those store visits. It's been an uncertain few weeks with various restrictions being implemented across the UK, but sales are picking up now and it's starting to look like Halloween is going to be the highlight of the year. It's really looking optimistic out there at the moment. We know the online stores are doing well so the feedback from bricks and mortar is really encouraging as it allays the concern that consumers were purchasing more online."
Despite the local lockdowns and Tier 2 and 3 restrictions which are being implemented in various regions across the UK, business has begun to pick up, with last weekend (17 and 18 October) proving to be the busiest days so far.
Many retailers are making the most of the upcoming half-term dates and expect sales to be 'last-minute but good'*, with a focus on 'increasing sales day-by-day as we move into half-term'*.
One retailer, based in Chelmsford, said that sales really kicked in on Friday, with a 'massive increase' in fancy dress sales**.
Drilling further down into recent sales patterns, another retailer revealed that last week (w/c 12 October) was just 16% down on the same week last year***, while another saw takings of 70% compared to the same weekend as last year****.
These figures offer further weight to the belief held by much of the industry that this year's Halloween sales are likely to pick up significantly in the final week as excitement grows and parents look for alternative ways to entertain children.
With the consumer press focusing on ways to celebrate while adhering to social distancing restrictions, retailers are also reporting 'lots more enquiries from customers looking for alternative ways to enjoy Halloween'*****, ranging from  pumpkin trails to themed dress-up events at extra-curricular clubs.
Other retailers across the country have reported an increase in footfall and enquiries even where sales have been slower to take off. Consumers are now out on the high street and 'local communities are starting to make plans and purchases for next Saturday'******, which has led to at least one store owner stating that last weekend was 'the best weekend since reopening after lockdown'****.
"We know that preparing for Halloween has been a bit of a rollercoaster for retailers this year," said Elliott, "but we are so pleased to hear that retailers are seeing consumers starting to get excited and make plans. With just under two weeks to go, it looks like we can finally start to feel optimistic for this year's Saturday Halloween."
* Jan Marketis, Fun 'n' Frolic, Reading
** Stuart Scrivener, MadWorld, Chelmsford
*** Tom Cheema, Halloween House, Merry Hill, Wolverhampton
****Bill Lienbenberg, At Sixes & Sevens, Bath
***** Helen Eyles, Party Wizard, Dundee
****** Adrienne D'Souza, A Party Palace , East Sheen, Richmond