As each new year begins, it's important to take stock as we look back at what we have learned over the past 12 months – whether that is with optimism, pragmatism or a healthy mix of the two. Disguise's UK sales director Tony Lewis took a look back at 2020 while also sharing his hopes, concerns and predictions for the year ahead.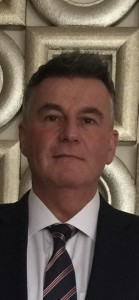 "Tradeshows do make a difference. They help to reach smaller independents and to gather momentum for new licences and products, however they are not essential. Many suppliers in recent years have opted out of trade shows and concentrated on social media platforms to promote and reach existing and new customers. Most suppliers looking to secure a licence would have a separate meeting with the licensor after the trade show, so as long as that communication is still there, online events can be as effective as a walk-through trade show.
Licensors will be using all channels of communication to promote their brands, both new and evergreen, informing suppliers and customers of what is up and coming. Utilising all marketing strategies ensures brand awareness and therefore leads to securing contracts. Suppliers also gain their customer engagement in this way. Social media platforms such as Twitter and Instagram are also ways of ramping up awareness of the business to ensure customers stay engaged.
Gaming is experiencing a big growth at present and I expect this to continue. Other trends that have emerged from the lockdowns appear to be fitness, home improvements, nature and the outdoors and an increased awareness of the vulnerability of our planet, resulting in a massive push for sustainable products and consciously recycling wherever possible.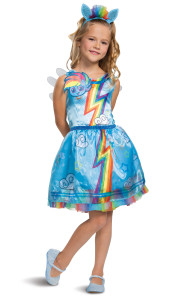 Disguise is constantly designing and developing new and exciting product, while also introducing sustainable materials and processes, with a view to becoming fully sustainable within the next few years. Alongside that, we are entering the UK and EMEA arena with a more focused strategy this year and we are extremely excited about our prospects for 2021.
We are delighted to be the new Hasbro partner for the region and with a new My Little Pony movie due to launch in the autumn, we have a fabulous collection featuring the new characters. Other key licences in the Disguise portfolio include Minecraft, LEGO, LEGO Ninjago, LEGO Batman, Halo, Apex, Nintendo and of course, Transformers and Power Rangers.
We pride ourselves in being able to offer something for everyone and we see a very bright future ahead."