The latest issue of Progressive Party Europe is now available to read online here, featuring a Coronation special, World Book Day feedback and much more.
As we head towards May and the Bank Holiday weekend in the UK to celebrate King Charles III's Coronation, PPE takes a look at the products on offer for street parties and events, and finds out what the expectations of the party industry are for the event.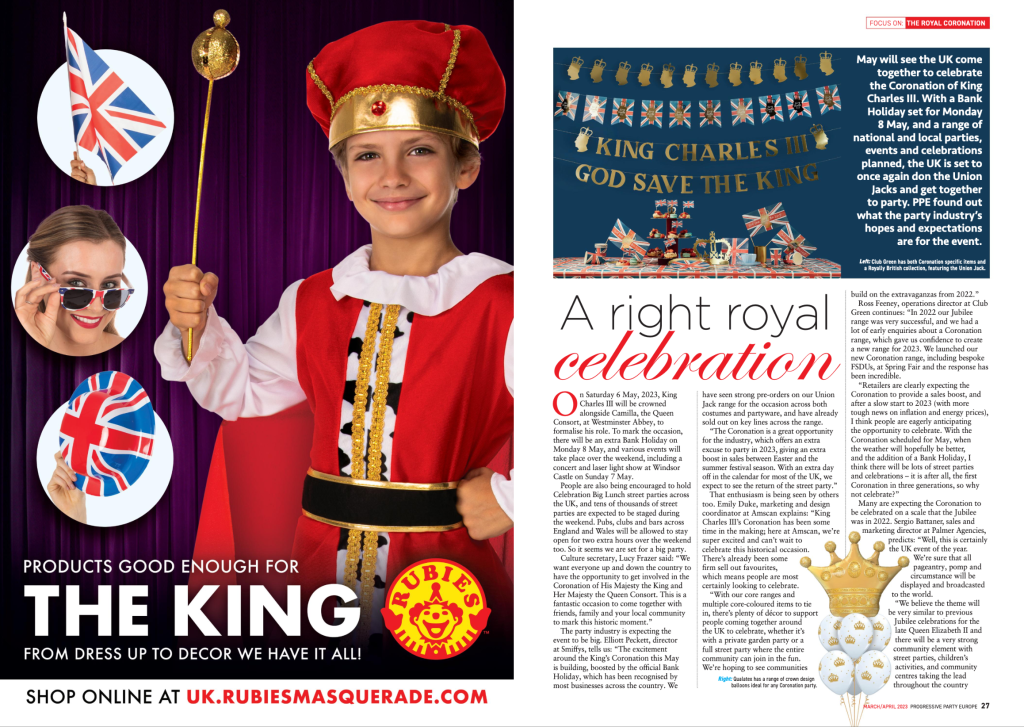 On the back of this year's World Book Day, we also chatted to suppliers about how the day was for them, what the key trends were this year, and how sales went.
Ahead of its next extravaganza, PPE sat down with Stuart Davies, director of the Big Balloon Build to hear more about the initiative, how it works and what it brings, not only to the industry, but to communities around the world.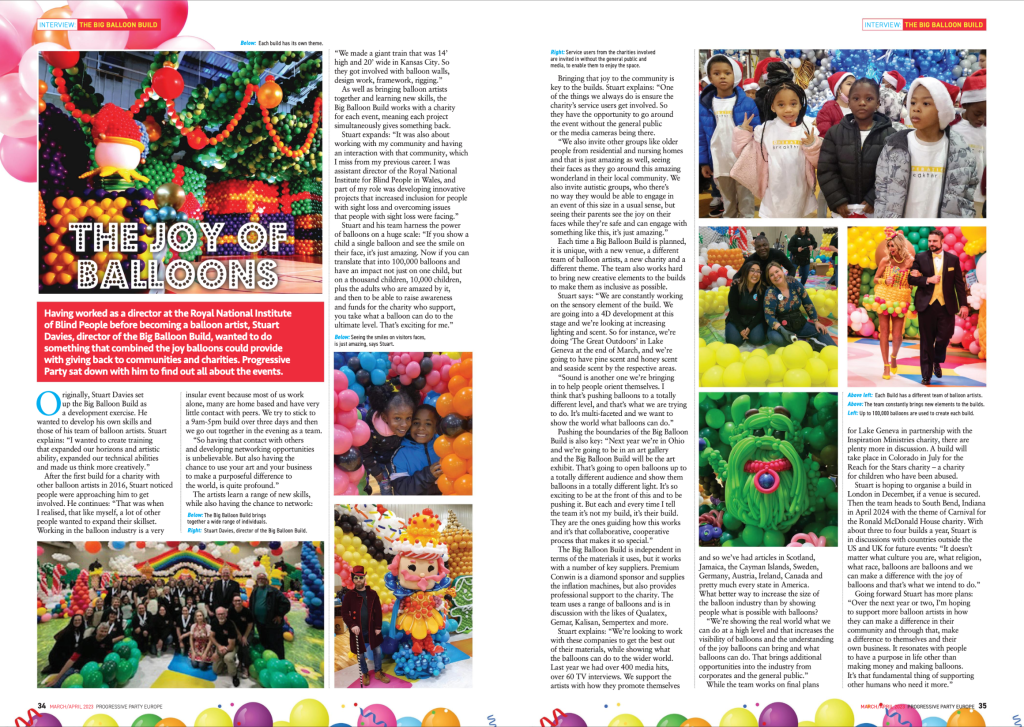 The balloon sector is working hard on its sustainability credentials at the moment, head over here to discover the latest changes and products being made to help become more eco-friendly.
Elsewhere in the issue, Grabo's Jonathan Grassi takes the executive profile hotseat, and Ed Avis offers his musings from the US in his usual column, and the latest news and views are included as always.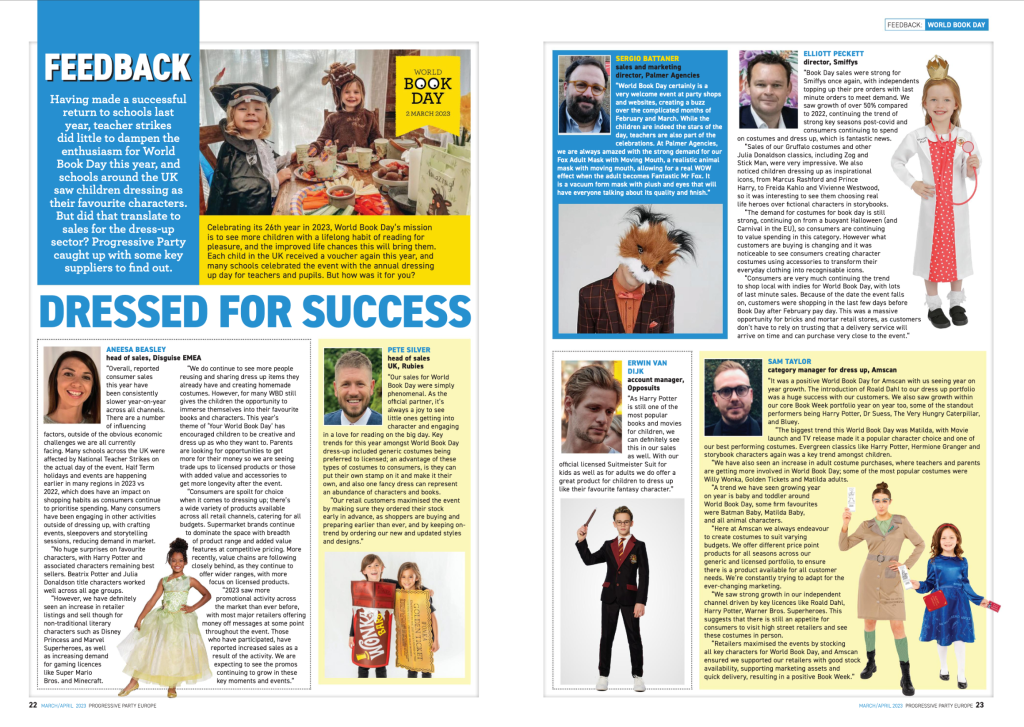 We will be in touch soon about the next issue of Progressive Party, but for now, keep us updated with all of your news, moves, opinions and launches for PartyWorldwide.net, and enjoy the issue.