Released every Friday ready for a weekend of trialling, Amscan's Educational Marketing team, Chris Horne and Jacob Megram, talk enthusiasts step-by-step through a variety of designs, processes and projects, whatever your skillset. 
"We're really keen to get back to training as soon as the government roadmap allows" explained Jen Wilson, head of marketing, design and product development, "but until then, we've been creating a vast variety of resources which can be found on our website and social platforms"
Combining three categories of the Amscan portfolio including Sempertex latex, Anagram foils and Amscan Partyware, the tutorials cover items including balloon basics, double stuff trend palettes, and that hot topic of cutting and resealing Crystal Clearz™, which is currently at 37,000 views.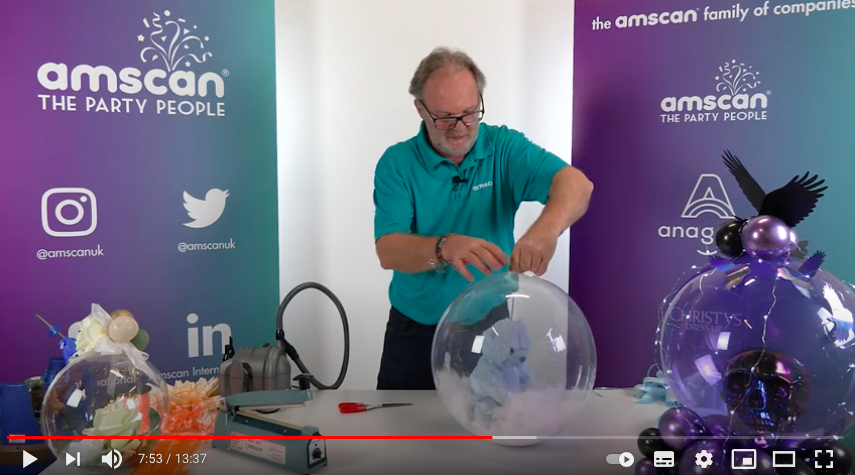 "We're really thrilled that we are able to use this content to help share skills, comments and feedback among our industry members and it's exciting to see their creations we are tagged in, after viewing, continued Jen.
In addition to these, we have plenty of downloadable material too in the resource section of our website, which we welcome people to use and share, but whilst we wait to get back to our training programme, these video tutorials bring a little something extra to the party and offer almost a one-to-one training session with our 2 resident balloon experts!"
You can view and download all of the Amscan decorator resources at amscan.co.uk and subscribe to their YouTube channel Amscan International.