UK party retailers have reacted positively to the news that – according to the roadmap released by PM Boris Johnson – non-essential retail may reopen on 12 April, as long as certain key conditions are met.
The roadmap itself outlines the dates which will see the UK coming out of its third – and hopefully final – national lockdown. Key dates for the party industry include 12 April (non-essential retail open, outdoor hospitality open, outdoor socialising allowed), 17 May (indoor hospitality open, indoor socialising allowed) and 21 June (all restrictions lifted). All dates are subject to review – full details can be seen here.
With a clear plan in place, consumers will be able to start planning their parties and events – some of which they will have been waiting to celebrate for more than a year. If the roadmap is a success then – in addition to individual parties and celebrations – festivals will be able to take place this summer, Halloween will be the scariest it has been in years and Christmas will be more than just a time to make merry.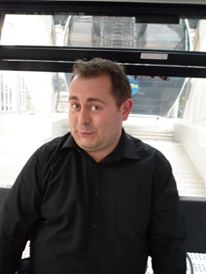 "I'm really pleased with Boris' announcement and am feeling positive for the rest of the year and the potential for parties this season. We can't wait to get back to some normality – although I'm more interested in Mr Sunak's budget next week to see if there is any more support! Our building lease ends in August, and finding a new home for the business is my main concern at the moment – do we downsize or go bigger and how on earth do I afford to fit it out and stock it!"
Justin Heaven, Fantasy World, York
---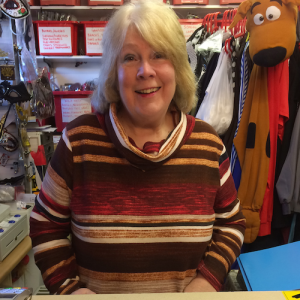 "The opening of non-essential shops would be a hollow result for fancy dress shops without the opening of pubs, clubs and other venues, so the announcement that they are opening at the same time makes it a very good thing! They will be the main kick-start to fancy dress events.
There is a possibility that this announcement may have come after extensive market research and that Boris may just be telling people what he's found out that they want to hear – hence the built-in caveats – but for now I'm feeling more positive than I have for a long time."
Kate Moore, Jollyjesters, Derby
---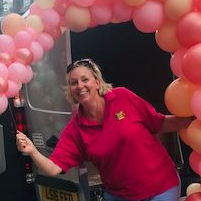 "For me, the lockdown roadmap works. It's a steady approach and it's instilled a bit of confidence that we have a good chance of not returning to lockdown and none of us want that.
We're experts in online trading now – people completely changed their methods of buying balloons in lockdown as the website gives them a visual. We switched back into it pretty quickly as by the third time around we're well practiced! It's been steady with balloon orders. Valentine's Day was good and we think Mother's Day will be strong too especially as the country will still be locked down then.
It's fabulous to have a date to work towards though, so we're cautiously excited! We just want to be as ready and prepped as possible with the right stock for all those missed celebrations. Let the party begin!"
Adrienne D'Souza, A Party Palace, West London
---
"We have been very concerned about the future of our business – I have been taking photos of my beautiful hire collection and selling it online to try to raise some income to pay monthly payments. We have had to keep the door locked while large superstores have been selling everything from gifts and cards to fancy dress – the lockdown hasn't been fair at all. We have hung on by our fingertips in the hope our customers will come back. So yes we are looking forward opening our shop and we hope there will be parties – even if there are only six party goers at a time at first!"
Jean Harper, Masquerade, Watford