So far this year, our industry comment has centred largely around the UK leaving the EU and the complications faced by the industry as a result. Nearly five months on, while businesses are still adapting to this change, international trade has been hit with another crisis, termed as a worldwide shipping crisis.
If you had transported a 40 foot container at around this time last year, your invoice would have been somewhere near the $2,000 mark. Ship the exact same freight today and it will set you back a rather different sum in the late double figures.
This enormous price hike has been borne out of a combination of different factors centred around a disruption to all areas of the supply chain following the COVID pandemic. But ultimately, as general trade now begins to pick up again, with lockdowns in the UK and further afield beginning to ease, and commerce returning to something resembling normality, the shipping crisis is posing yet another huge stumbling block to trade and threatening the security of businesses which depend on this import and export method.
So it seems the party industry, alongside most others, will have to ride out the proverbial storm, while finding ways to offset and absorb the inflated costs in the short term, meanwhile restructuring their businesses to navigate the challenges of Brexit.
PartyWorldwide.net spoke to some of the key players in the party sector to find out how they are managing the issues and working around them:
Elliott Peckett, director, Smiffys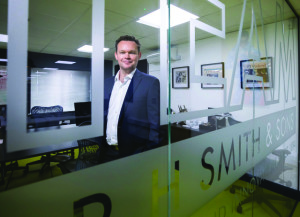 "Sea freight costs and container shortages are just the latest in the list of problems facing this industry, on top of Brexit and the COVID pandemic. The cost of freight globally has been increasing since 2020 as a result of a combination of factors which has created a perfect storm for importers – stockpiling ahead of Brexit; thousands of containers of useless PPE that still sits in containers in UK ports and reduces container availability; and soaring global imports of goods post the pandemic lockdowns.
"Just when things couldn't have seemed to get any worse, the Suez container ship blockage tipped a fragile freight industry beyond breaking point. Furthermore, COVID outbreaks in export hubs like China have exacerbated matters even further.
"Delays to deliveries from China are certainly affecting stock availability for us and will continue to do so for the foreseeable future. Stock for Halloween will be at a premium so we urge all of our customers to place their orders if they haven't done so already as stocks simply will not be available in the normal quantities.
"Transporting a 40-foot container by sea from China to the UK now costs a record $14,950 and over $18,000 to ship a container from China to the US, compared to the typical average price of around $2,000 just 12 months ago. The worst news is that these prices show no signs of decreasing and are fully expected to reach $20,000 per container in the coming weeks – over 10 times the normal rate.
"We announced a price rise earlier this month as we simply couldn't continue to absorb these enormous increases in sea freight costs, coupled with increased costs in manufacturing and raw materials. However, as we were forced to do during the fuel crisis, it is becoming increasingly clear that sea freight surcharges are going to be required as freight prices continue to rise.
"We notified our customers of this ongoing issue in early June, but it is not an issue that is exclusive to this industry – rising consumer prices due to stock shortages and record freight costs are high on the global news agenda. Indeed, customers have been in touch to say they fully understand the problem facing importers globally and they will have to pass these increased costs onto the consumer.
"Despite the fact that our products which are destined for the EU market are shipped straight from our Chinese distribution centre, thereby avoiding the 'double duty' that several other industry players are now incurring, EU customs appears very sensitive to any imports into the EU by UK-owned companies and we still incur delays at EU ports.
"Our customers are well aware of the proactive decisions we made to mitigate the effects of Brexit even before the referendum, including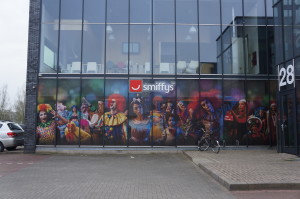 opening a Dutch company, office and showroom and a distribution centre in Germany. We invested in this infrastructure on the advice of EU trade and accountancy experts to mitigate the potential impact of Brexit and even gained approval from Dutch customs for our import process. This model ensures we avoid 'double duty' and other Brexit-related costs that others are now facing. Our setup in the EU complements our global distribution model whereby our goods are manufactured and shipped from our Chinese Distribution centre directly into the markets in which we operate distribution centres – the UK, US, Australia and Germany."