Spirit Halloween has served Halloween enthusiasts across the US for more than 37 years, specialising in costumes, décor and accessories. Despite the difficulties faced by retail this year, the seasonal store has opened 1,400 pop-ups for the 2020 Halloween season and is looking forward to a strong season, as Lisa Barr, dvp of marketing and creative, explained.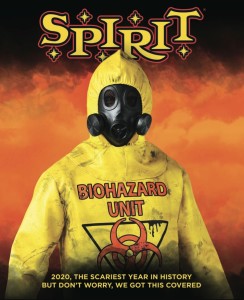 With over 1,400 branches across the United States, it's no real surprise that Spirit Halloween has built a significant fan base which waits eagerly for the stores to open each year, with many claiming that the appearance of their local branch signals the start of their favourite time of year. The stores open in late August each year and are stocked with every horror-themed party product imaginable, including costumes, masks, wigs, indoor and outdoor décor items, animatronics, make-up, collectibles, props and accessories.
"It has been a challenging year," Lisa said. "In the US, different states have different rules amd they are changing daily – so yes, there are some states where people will be able to celebrate Halloween as they normally do with trick or treating, while alternative celebrations are being recommended elsewhere."
As for the challege of opening so many stores in the face of varied regional restrictions, Spirit Halloween has taken a one-size-fits-all approach. Providing a safe shopping environment is of course important, but the Spirit Halloween mission statement – 'So Much Fun It's Scary' – is also crucial to the shopping experience.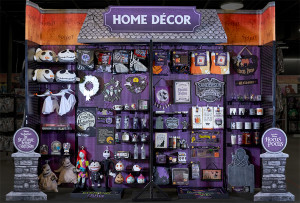 "We do pride ourselves on our entertaining and interactive shopping experience," Lisa continued. "We have lots of animatronics on display and we set the store out as if it's a haunted house so customers can interact with the product. It's a lot of fun, but we've ensured that it's safe as well – displays are exposed on one side and there are markers on the floor, so customers can be respectful and keep their distance from one another. It's working really well and we are delighted with the reception we have had so far for this year."
Part of the reason that Spirit Halloween has grown such a strong and loyal fanbase over the years is the product itself. "Our product development team is incredible," says Lisa. "We are determined to produce quality pieces, using good fabrics and paying attention to detail. It makes a huge difference and as a result we see a lot of people wearing some of our more edgy street designs and colourful wigs outside of Halloween as well."
Licensed costumes are also a fundamental part of Spirit Halloween's appeal as, in addition to big-name characters such as Harley Quinn, it also works closely with licensors to produce official versions of niche and on-trend brands and characters such as Dungeons & Dragons or Dunkin' Donuts – both of which have smaller niche followings and are exclusive to Spirit.
"We love tapping into whatever people are talking about and then trying to make our pieces as authentic as possible," said Lisa. "It's just really nice to have things that are that a little bit different and that's part of the reason why people come to us. They know they're going to be able to find something with us that they can't find anywhere else."
Click here to read the full version of this article in the most recent issue of Progressive Party Europe.