Sempertex's Virtual Showroom has already enjoyed two successful days, and the company will be aiming for this to continue as it enters day three today (28 April).

The event – which began on Tuesday 26 April – had more than 10,000 people registered and is the second virtual version of the company's Showroom. As well as allowing visitors to discover this year's launches and hot trends in party décor, the three-day event has also offered the chance to learn about balloon decoration.
Within the context of a Safari experience, this year an interactive platform was set up for assistants to explore the product showcase, with 20 different themed stations bringing together the best of the 2021 collection inspired by fashion trends, seasons and nature.
Among them, new printed designs, colour combinations and references such as recent releases Reflex Fuchsia and the 14" Reflex Hearts in Crystal Red, Fuchsia, Pink, Rose Gold, Gold and Silver.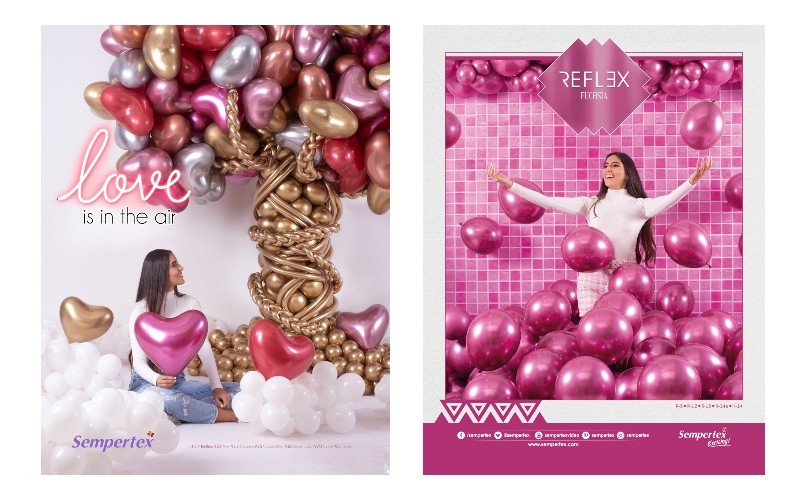 "We are glad to be able to share what we've been working for to make 2021 a memorable year," commented Susana Diaz, marketing manager at Sempertex. "An effort of hundreds of passionate and creative people that seek to keep fulfilling our purpose of generating happiness worldwide by bringing innovation and inspiration to every celebration. We know that it will be a rewarding experience for everyone."
The event has also boasted nine exclusive live decoration courses with international artists, who have been sharing their techniques and experiences in the balloon decoration industry, interacting in real time with participants from around the world.
All of the sessions are available in Spanish and English, and will be recorded so that attendees can re-watch or catch up with them during the next 30 days.
Visit eventechcolombia.com/showroomsempertex/en/ to access the experience.