The doors are now open for Nuremburg toy fair (30 January – 3 February), a key event for European party retailers looking to be ahead of the game in 2019, with over 260 party and carnival exhibitors from over 34 different countries showcasing their latest lines in Hall 9.
Showtime is this year's new promotion area which is playing host to a targeted programme of events each day. Catwalk shows are taking place three times a day, while other innovations from across the sector are being featured during hands-on demonstrations.
Here's today's pick of the showfloor highlights:
Godan is presenting its most important product lines, including new and fashionable shapes of foil and latex balloons as they have started to become increasingly significant again. Godan is also presenting additional party accessories as well as the latest trends in birthday candle designs and tableware. A new range of interesting pinatas is expected to be very popular, as are the large number foil balloons in various colours and sizes and the disposable helium tanks with balloon gas direct from Polish sources.
Grabo, Stand 9B28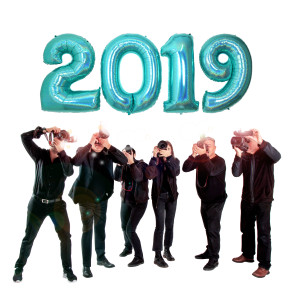 Grabo is proud to be a cornerstone of Spielwarenmesse,  as the biggest producer and reseller in the old continent. The show is a great opportunity to see what Grabo has to offer retailers and decorators as it goes full throttle into the new year. Pastel colours, sparkly glitter holographic colours, new designs with llamas, narwhals, peacocks and much more. Oh, and that's not even including the never-seen-before new blasting balloons!
Pioneer Europe, Stand 9D75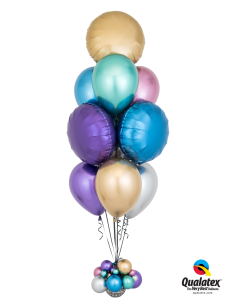 Pioneer Europe is showing its new product offerings across the Qualatex, Northstar Balloons and Pioneer Party ranges. Displays feature the very latest in balloon décor from world-renowned designers, as well as the full range of 2019 products. The stand focuses on the hottest crazes, latest fashions and new techniques and styles. New latex, foil and Bubble balloons include new licensed and everyday products as well as the revolutionary new Chrome foil balloons.
This year Palmer Agencies has a bigger stand than ever before, in a much better location and is showcasing the most wonderful new lines on offer in the European Halloween, costume and party market. Palmer Agencies has also unveiled its new 2019 product brochure with over 165 new references and groundbreaking (literally!) Halloween decorations, licensed masks, creative costumes and professional make-up. Very special promotions and prices are on offer during the show.