With a hall and a half entirely dedicated to carnival products, dress-up and other festive items, the Nuremberg Toy Fair (29 January – 2 February) is an essential visit for European party retailers looking to be ahead of the game in 2020.
Billed as the place where 'international toy markets come together', the six-day show brings together over 270 exhibitors from over 37 different countries in Hall 9 alone, showcasing their latest lines from across the wide-ranging festival, carnival and fireworks market.
Here are a few highlights:
Folat, Hall 9, Stand D09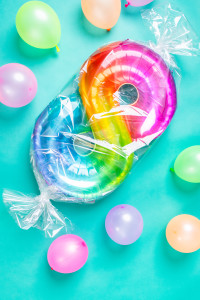 Folat will be in Nuremberg with a new stand with a new design, an interactive online party and a money wind machine to help buyers grab discounts! At the fair Folat will also launch its brand new Milestone concepts; the Elegant True Blue and Elegant Lush Blush. These new collections include luxury products such as matching transparent balloons, large banners, napkins and cake toppers, all in trendy materials and colours.
Gemar, Hall 9, Stand D09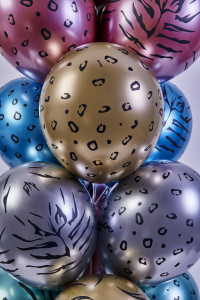 Gemar has been attending Nuremberg Toy Fair for over 30 years and will be returning for 2020, with over 100 shapes, sizes and colours. Gemar seeks to bring happiness and delight to every occasion with plastic-free, sustainable and premium quality balloons. The 2020 collection includes everything from the magic of crystal rainbow balloons that float like bubbles to the raw power of tiger stripes and the fun of a glowing neon sign.
GoDan Hall 8, Stand A05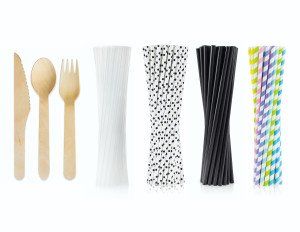 GoDan has prepared several new lines of products for its customers this year, focusing mainly on new designs for kids and adults. A particular highlight is the brand new product line Beauty&Charm, dedicated for new technology balloons, premium birthday candles and partyware. GoDan has a number of new eco and biodegradable solutions, with new lines for this year including eco cutlery, biodegradable drinking straws and mineral foil to cover plates.
Haza, Hall 9, Stand C17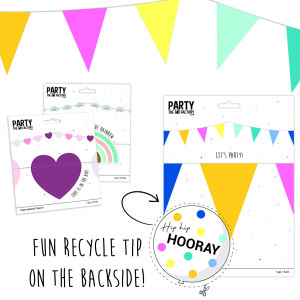 For 2020 Haza is proud to present a new collection with a strong focus on the latest trend colors, including a brand new sustainable party concept. This concept features ranges like Festive Colours and Sweet Deco and includes attractively priced party items for any occasion. All products are packed with minimal use of plastic and presented in full colour cardboard envelopes in response to the growing demand for sustainable products.
Henbrandt, Hall 9, Stand A79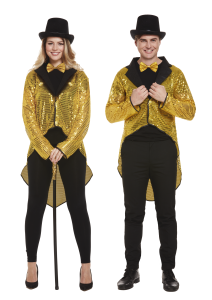 For this year, Henbrandt will have two booths at Spielwarenmesse. The first will be in Hall 9, where it will be showing its fancy dress range, including our different themes for Beer Festivals, Pride Parties, Christmas, Hawaiian, Rave, Inflatables. Along with some of our daily costumes and accessories. The second will be located in Hall 4 and will be showing a selction of pocket money toys as well as novelty, stationery, gift ranges and others.