Costume company Rubies has helped teachers at Ernesford Grange primary school in Coventry bring remote schooling to life and help children remain engaged and inspired as part of Mental Health Awareness week.
It all started when Paul Lewis, e-commerce sale manager at Rubies, found his daughter in tears one day. He suggested she put on some fancy dress to cheer herself up during her Zoom classes and before long other kids – and teachers – began doing classes in fancy dress too.
The team at Rubies arranged to get some outfits sent out to the school, where the idea snowballed, culminating in staff getting dressed up to take part in an online storytime for pupils, as part of its #UnlockYourImagination campaign. PartyWorldwide.net spoke to Paul to find out more.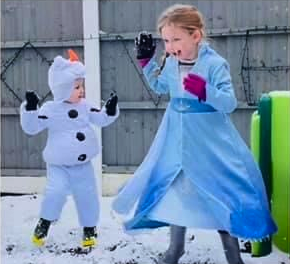 Tell us how the whole situation first began?
"This all started about four weeks ago when Izzie (my six-year-old daughter) started crying one afternoon because she was struggling to get motivated and was really missing all of her friends. We decided to try and get her excited about home-schooling so we dressed up the next day – she dressed up as Queen Bee from L.O.L. Surprise!, her brother was Fireman Sam and I dressed up as Superman. It was amazing to see the transformation as her perspective on the whole day changed. All of her friends wanted to dress up as well, so between them they decided they would do 'Fancy Dress Friday'."
Did you expect the school to embrace the concept so wholeheartedly?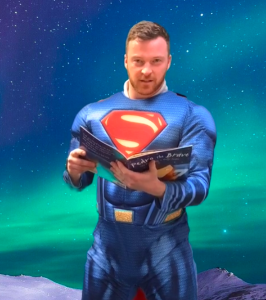 "I really didn't. The teachers have been under an immense amount of pressure trying to keep the children motivated and learning but so I didn't think they want to have something extra to do! However, they really loved the idea and embraced it. The teachers have all embraced the idea by dressed up and even made a video for the students while in character. The headteacher in particular has been fantastic and dressed up as Iron Man to read a story to the children this week. They are planning to bring the fun of fancy dress to their zoom calls and to the children in school at least once a week."
What did Rubies say when you came to them with the idea of providing outfits?
"Mike O'Connell and Fran Hales were a huge help when I brought the idea to them. Mike had suggested sending the outfits to the school and they were also kind enough to send some costumes out to me for my children to wear and it has gone down a storm. They dress up nearly every day now and they have started making silly TikTok fancy dress videos to help brighten up other people's days as well."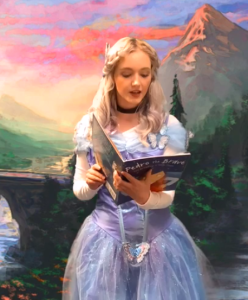 How much of an effect do you think dressing up had on your daughter and her classmates?
"I know of at least one other little girl whose parents say she has become a different child! I think sometimes children can hear too much negativity and so the escapism of fancy dress can take them to a whole new world, one where their imagination can run free."
Do you think this could be applied right across the country?
"I am obviously biased because I love fancy dress, but I do believe this really could help a lot of people to try this out. I would hope that other schools and even businesses could get involved just to give people a break from the daily grind and get them to express their fun side. I would like to thank everyone at Rubies for all the help they have given my family during this time. I would also like to say to any teachers that may read this, stay strong! You are unsung heroes in my eyes and should give yourselves a big pat on the back for everything you do."