The latest issue of Progressive Party magazine is available to read online now and will be hitting desks very soon.
Late spring has provided a strong precursor to a strong summer for 2023. As with most royal occasions, King Charles III's Coronation weekend offered a welcome boost for party retailers. Many said sales came late in the day, but the week leading up to the event saw a strong increase in sales and bunting was again, the star of the show, as it was at the Platinum Jubilee last year. And in true British spirit, we didn't let the rain spoil a good party.
Europe then came together for the Eurovision song contest, which was hosted in Liverpool as the UK hosted the event for the first time in 25 years.
Not a bad start to the spring/summer season, but there's more to come with sold out festivals, the hen and stag season, wedding celebrations and much more. PP chats to some key hen and stag suppliers on page 28, about their hopes and expectations for this year, as well as the key trends.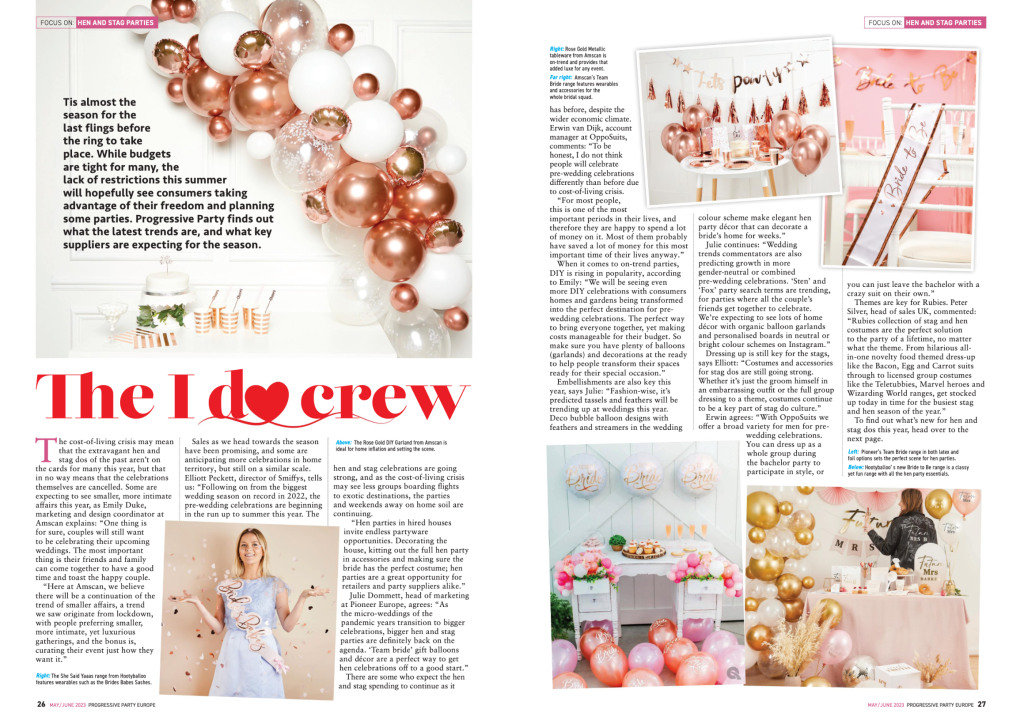 While the cost-of-living crisis may have curbed spending on going out, it certainly doesn't seem to have dampened our party spirit. Consumers are diversifying their celebratory habits with more parties planned at home and in the garden as the weather (hopefully) begins to brighten up. PP finds out on page 32, what suppliers have planned to help those celebrations this summer.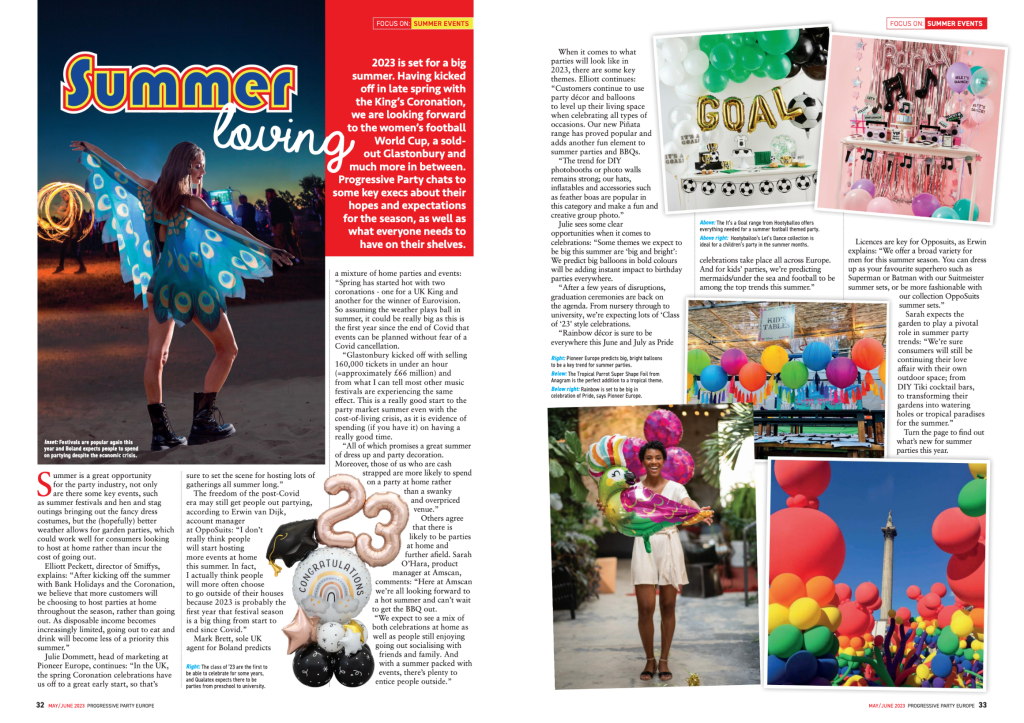 In this issue, we speak to Folat, which is about to celebrate its 30th anniversary. Having started life as a balloon wholesaler from the back of a VW Golf, the company has grown to a key supplier in the industry, employing 90 staff and supplying 10,000 SKUs in around 40 countries. Founder Marc Mulckhuyse highlighted the potential in the market at the moment, with the growing number of occasions which people are celebrating around the world, something which has also recently been highlighted by Peacock Supplies, which saw a surge in sales for its Ramadan and Eid ranges this year.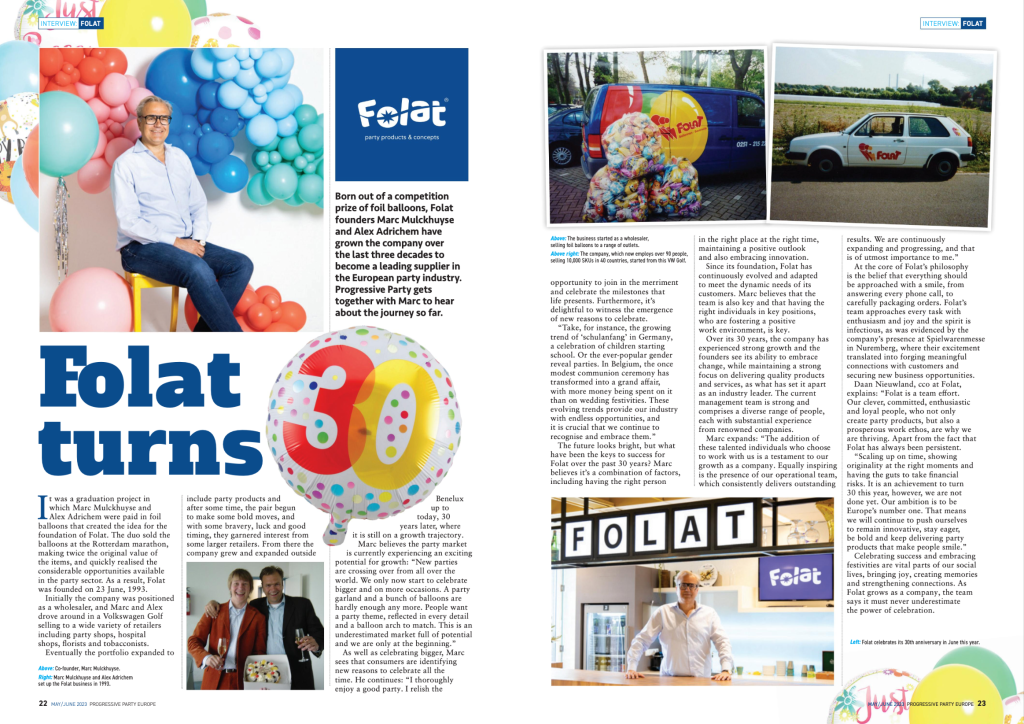 It seems there are plenty of opportunities for the party industry to help consumers celebrate in style and summer is one of the key seasons for this. While there are considerable challenges for all businesses at the moment, there is also plenty of opportunity in the party market, which will hopefully present a successful summer for us all, before we prepare ourselves for the all-important Halloween season.
We'll be in touch shortly about the July/August issue, but in the meantime, please keep sending over your news and views to katierm@max-publishing.co.uk and robw@max-publishing.co.uk.