The latest issue of Progressive Party Europe magazine is now available to read online, bringing you all of the latest news,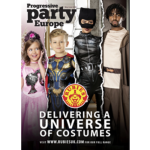 views and products from the party industry.
Fresh from the UK's long weekend of partying for the Platinum Jubilee, Progressive Party Europe is bringing you the latest news from the party industry, kicking off with the latest news, before heading stateside for our regular column from Ed Avis, executive director of the National Costumers Association. Ed is looking at ways for retailers to secure sales outside of the Halloween period, by tying in with other key calendar dates.
As we near wedding season, key suppliers for the wedding industry have been unveiling their expectations for 2022, including trends, and new products. And no wedding is complete without a hen and stag party, so PPE also caught up with those offering ranges for the pre-wedding celebrations about what's hot for this year.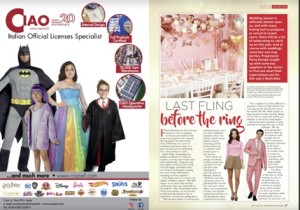 With sustainability continuing to be a key concern for the party industry, Progressive Party Europe sat down with a number of execs to discuss how the issue is evolving, the challenges, and how consumers are adapting to sustainable party products. Tableware is enjoying a moment in the spotlight recently, with luxurious ranges becoming common place and consumers and party planners alike opting for more extravagant tablescapes. PPE found out more and discovered the latest ranges.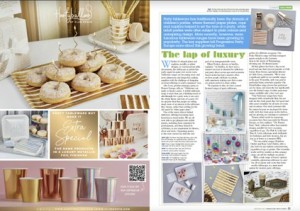 One of the main players in the luxury tableware category, as well as a number of other categories is Club Green. And in 2022, the company is celebrating its 40th anniversary. Michele Gaudelli told us more about the journey so far and what the plans are for the future of the firm.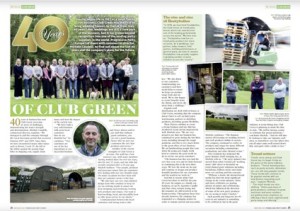 We'll soon be working on the next issue of Progressive Party magazine and will be in touch soon about the features coming up. But in the meantime, do keep us up to date with your latest news and views – we love hearing from you. Katierm@max-publishing.co.uk and robw@max-publishing.co.uk