The latest issue of Progressive Party Europe magazine is available to read online now, and will be hitting desks over the coming days.
As we enjoy/suffer a heatwave in the UK, the return of group parties, hen and stag parties, sporting events, festivals and concerts has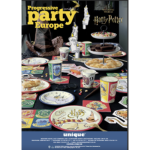 provided a welcome boost to the party industry.
We look at group costumes in this issue and the latest trends in the sector and how they can be a big seller, not only for summer, but all year round. One of the key suppliers in the group costumes sector, Opposuits, is celebrating its tenth anniversary this year, and we caught up with co-founder and director, Jelle van der Zwet to find out the story so far, and plans for the future of the business.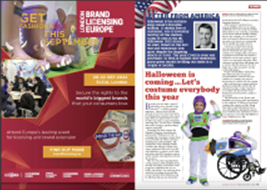 It may be summer in the Northern Hemisphere, many of us are looking forward to Halloween, and regular columnist, Ed Avis, executive director of the National Costumers Association, is urging retailers to ensure people of all abilities feel welcome and supported during this key period, with the organisation's Halloween for All campaign.
Halloween is a key season for Italian retailer, Amerio Costumes, which is featured in this issue. PPE found out how they create theatre and a sense of community for their customers, creating a strong business for over 50 years.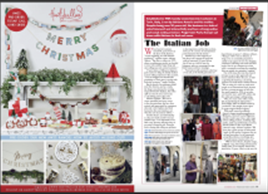 Also in this issue, we look at the growing trend for gender reveal parties, and chat to key suppliers in the sector about what's hot, and their expectations for the coming year. We also take a look at licensed partyware and the top properties at the moment.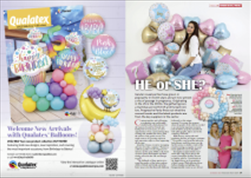 Our next issue is Progressive Halloween, and following the huge success of the season in 2021, the issue is set to be bigger than ever. Do get in touch with your news, views and stories for the next issue and also online, Katie for editorial, and Rob for ads. We'll be in touch soon about all things Halloween, but in the meantime, enjoy the sunshine.