Halloween expert Palmer Agencies has been planning for a 'different' Halloween, with micro house parties and smaller gatherings, as sales and marketing manager Sergio Battaner explains.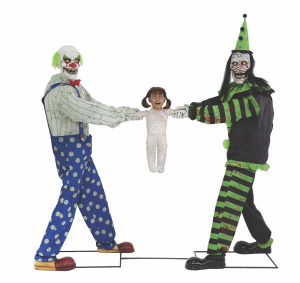 "Venturing to describe Halloween in 2020 is like using a crystal ball," Sergio laments. "We believe Halloween will happen, but in a different capacity. Out the window are the usual pub and club best-dressed competitions, with packed premises trying to squeeze in as many people as possible."
"As lockdown eases all over the world and we move into a (hopefully) temporary new normality, distances and space are more important than ever," he continued. "Having said that, we believe that by this point, smaller gatherings will be allowed."
Sergio believes that these limited capacity parties will be the primary way that people are able to celebrate, combining the desire to party with the need to play it safe and follow guidelines.
"We believe these micro house parties will drive demand of décor and animated props through the roof," he continued. "As each party will have to create a bit of atmosphere and ambience, although we are also expecting costumes, masks and make-up to show a spike in sales this year."
Sergio is also positive about the date, pointing out that: "A Saturday Halloween allows most people to join in and will also be excellent for trick or treating! These two driving factors should make this the best Halloween in a long, long time."