In the latest round of new literature from suppliers, Palmer Agencies has released its 260 page product guide, packed full of thousands of new and updated lines for 2021. 
"What a time to be in business! What a year ahead of us! We know success isn't handed down but forged with sweat, grit, determination and relentless work," says Sergio Battaner, sales and marketing director at Palmer Agencies.
"While times are harder than they ought to be, and good times aren't promised, Palmer Agencies continues to offer you the service you deserve, the products your clients want, and an unlimited supply of honesty, loyalty, reliability and integrity – a set of values that Palmer Agencies lives by, and has practised for over 50 years!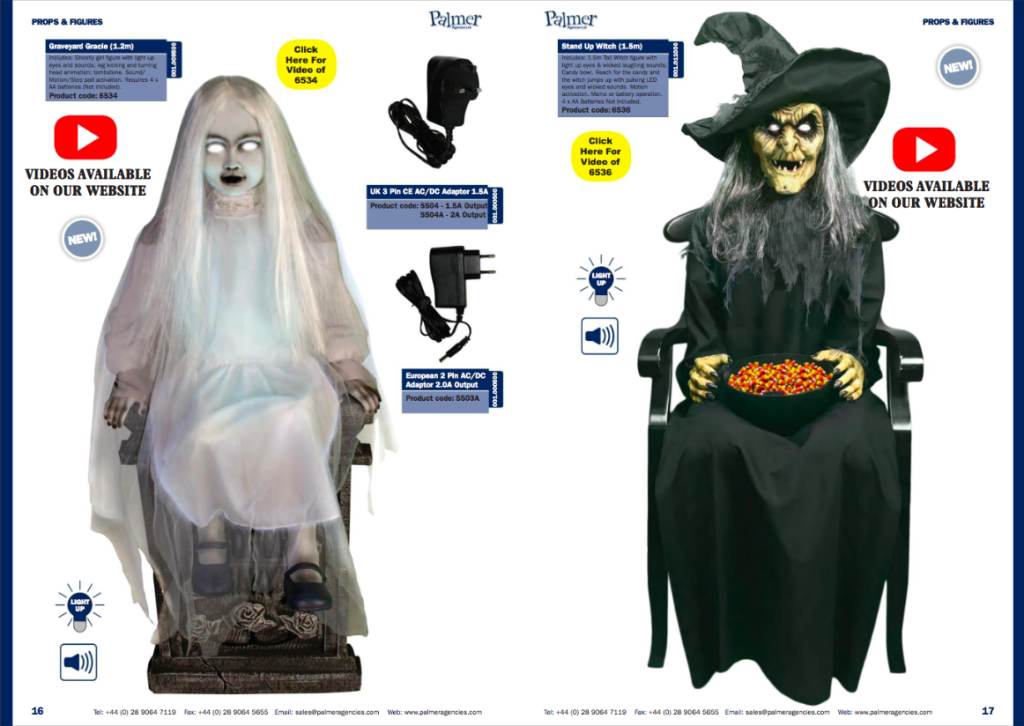 The company believes its 2021 selection to be a huge stride forward, offering retailers great products for all seasons, not just Halloween that the company is so well known for. Included in the book is all the latest lines from its recent distribution deal with Ghoulish Productions, licensed products from Trick or Treat Studios as well the usual unfaltering ranges from Fun World, which the company sites as "the go-to name for all things Halloween."
The catalogue can be read and referenced online here, or a download link can be requested by contacting sales@palmeragencies.com