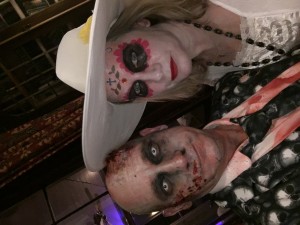 Over the last few months, party and costume suppliers and retailers have been working together closer than ever before, offering support and guidance in both directions, wherever possible. As the industry continues to navigate its way through the current situation, PPE has spoken to a number of suppliers to find out how they are helping retailers and what they are expecting to see as we continue to prepare for Halloween.

With the big Saturday Halloween expectations now fully adjusted for this year, suppliers and retailers alike are working hard to create some noise around this year's celebrations, looking for ways to drive consumers instore as they seek alternative ways to enjoy the holiday.

UK costume and party supplier Smiffys is leading the charge on this count, calling for consumers to 'Bring the Party Home' this Halloween (it's been their campaign slogan throughout) with an innovative guide on how to celebrate the spookiest time of the year, while ensuring everyone complies with social distancing rules.
While trick or treating as we know it, street parties and other gatherings are off the cards, Smiffys has put forwards a number of suggestions for retailers to share with consumers, from pumpkin spotting to a monster movie marathon.
"Nothing says a Halloween activity like pumpkin carving," says Smiffys director Dominique Peckett, "so we're encouraging people to leave their carved pumpkins outside so that families can dress-up and try to find all the pumpkins in their neighbourhood."
Of course, dressing-up is the key part of this, offering children and adults alike the opportunity to forget about what is going on the news, even if it's just for one evening.
"Dress-up is a great way to get into the Halloween spirit and keep the magic real for your little ones," she continues. "Virtual parties, Halloween quizzes and other games are a great way to spread joy this Halloween season and online interaction is crucial in a time of social distancing when family and friends are often far away."
Costumes can help bring favourite characters to life and help set the mood – especially for a movie marathon which might include classic Halloween films such as The Addams Family, Child's Play or Ghostbusters.
"All these ideas ensure that people can have fun and get into the spirit of the season but also that social distancing is maintained and contact is kept to a minimum," adds Dominique. "Just remind your customers to sanitise frequently and dress freakily!"

This article can be read in full in the latest issue of Progressive Party Europe.