NCA Member Morris Costumes is entering a new stage in its existence. The main components of the company – including its wholesale business and the HalloweenExpress.com website – have been sold to Oriental Trading Company.
Morris' retail Halloween stores were not part of the transaction.
"This business has been in our family for 56 years, and my experience is that when people don't have an exit plan or a long-term strategy for their business, it can lead to disaster," commented Scott Morris, the company's co-owner with his sister, Terri Bate. "My goal was to have a long-term strategy about where the business could go."
Scott explained that Oriental Trading Company has been a customer of Morris' for many years, and he felt their values mesh with those of Morris Costumes.
"They're a family-oriented business and had our values and outlook and strategy and I felt the sale made a lot of sense," he said. "I consider all my employees family, and felt it was important to find a partner who respected that."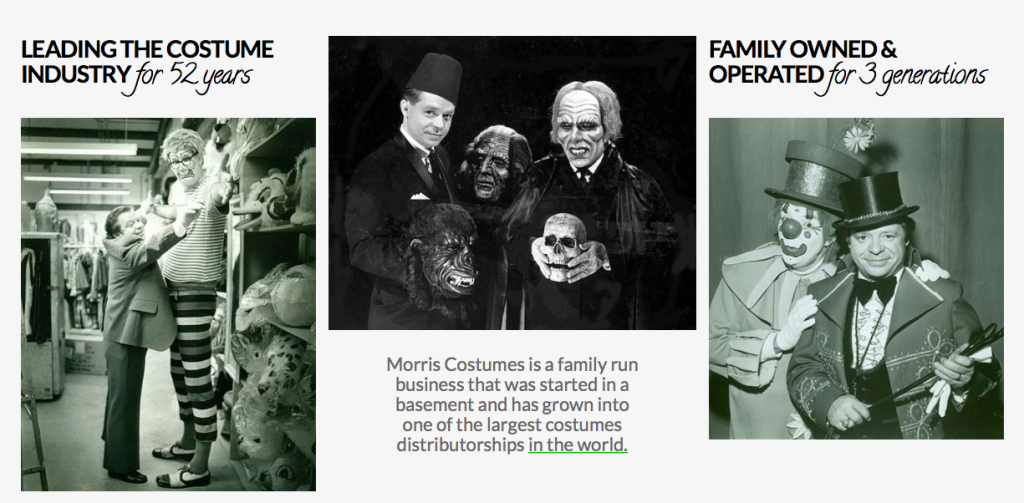 Becoming part of Oriental Trading, which is owned by Berkshire Hathaway, will give Morris Costumes a strong foundation for future growth, Scott said.
Morris Costumes will continue to develop its own products – such as the Halloween décor and animatronics the company is known for – and Scott and the rest of the company's staff will remain in place. Oriental Trading has connections with manufacturers in China, which might help produce Morris-branded products. And the company's distribution network is much larger than Morris'.
"I think at the end of the day we'll be better than we have been in the past," Scott added. "Another thing that won't change is Morris Costumes' practice of breaking manufacturers' case packs and selling small quantities of products to costume retailers."
"I don't see us changing that. I think in today's world it's nearly impossible to order a case of stuff anymore," he offered. "Stores have to be ordering one, maybe two, maybe three items. Our viewpoint hasn't changed on that."
Chris Merritt, the strategic acquisition manager for Oriental Trading, explained that the company values what Morris Costumes adds, such as deep experience in Halloween-related merchandise.
"Scott has a great business and we can help him in certain areas," Chris commented. "We're investing in IT and leveraging our supply chain to help them grow. But we feel like we're buying a good business and don't have any specific plans to change it now. We think it's a great acquisition, culturally and from a business perspective, and we're excited to see where it goes."