A key date in the retail calendar, Valentine's Day 2021 is particularly important for balloons, novelties and party products which in a strong position to pick up the trade lost by more expensive flowers and jewellery. Pioneer Europe's marketing director Julie Dommett gives her take on what the party and balloon market can expect to see for Valentine's Day 2021.
"Whether it's heartfelt love or just sending a cheery message, after 2020, we expect there will be high demand from consumers keen to send messages of affection this Valentine's Day – and who wouldn't love receiving beautiful balloons!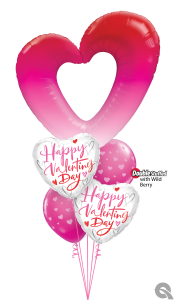 We strongly recommend balloon retailers promote their click-and-collect and delivery services early in the New Year to help create advance orders. There will be a host of Qualatex Valentine's social media assets available to help customers market easily and cost-effectively.
Promoting Bubble Balloon and air-filled foil designs means that bouquets can be delivered or collected well before the big day itself and still look fresh on Sunday 14 February – alleviating some of the inevitable last-minute rush!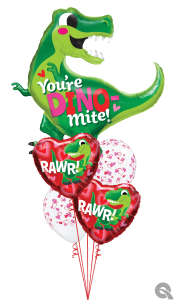 Offering personalisation is also a great way to differentiate. Plan the designs you want to offer well in advance, order stock early and don't forget to order consumables like weights, confetti and balloon boxes in January too.
Stylish scripts, bold pink and gold themes and the ombré trend continue to make waves in the market at the moment. We are also seeing lots of integration of items such as fans and flowers in designs, which we are sure will continue with the Valentine's Day and general love theme.
We have added two new Qualatex Bubble Balloons to our Valentine's Day range, while a large 42" microfoil heart in a striking pink ombré range is sure to turn a few heads as well!"