Party and novelty business Loftus International has appointed Holly Adamonis-Zuller as its first chief strategy officer.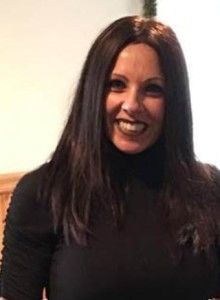 Holly is a party industry veteran and brings more than 25 years of sales experience to the role, with 13 of those directly related to the party and novelty business.
In her new role Holly will focus on the development and execution of corporate strategic initiatives, with a major emphasis on new product development, improving customer relations and support and strategic sales plans.
"I am so very blessed to be part of [the party sector]," commented Holly. "I am confident this industry will work diligently to advance continuous improvement. And that's what I want to be a part of. It's about getting in front and driving change, rather than reacting to it. So I'm looking forward to working closely with my leadership team and our employees, as we can continue to fulfill our vision of being the first choice for our customers."
A spokesperson for Loftus said: "The passion and dedication that Holly shares will help guide the Loftus team in its mission to strive for our customer's success."
Loftus International was originally founded as Loftus Novelty in 1939, when it started as a small retail business based in Salt Lake City, Utah. In the 1960's Loftus moved to wholesale-only and became a major distributor of balloons throughout the United States.
In 1995 Loftus Novelty became Loftus International in response to its increased importing and exporting business and is now one of the leading novelty, magic and balloon distributors in the United States.