Halloween is a delightful holiday packed with fun – parades, trick-or-treating, parties and other costume-wearing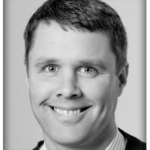 opportunities. And Halloween pays a lot of bills for costume shops. But in the past couple of decades, as the popularity of the holiday has grown, big box stores and internet retailers have taken a growing share of sales.
How can costume shops fight back? By not limiting their sales to Halloween. That is something that we have been encouraging members of the National Costumers Association to do for a long time. Any time a member complains about losing a sale to Target or Amazon, I remind them that the key to survival is diversifying.
Kathleen Furore, who is the editor of our member publication, Costumer magazine, wrote an article for the most recent edition of Costumer about non-Halloween costume sales opportunities. She specifically focused on summer, because this is the first summer since Covid started that people are really getting out. Among her suggestions:
Stock up for Pride parties and parades
June is Pride Month — what better time to showcase rainbow flags, banners, balloons and attire than during this month-long celebration? See when your community is planning a pride parade or other event and see if you can get a booth there to sell items.
Graduations
June is a big month for graduation parties. And lately, those celebrations include not only celebrations for high school and college grads, but for preschool, elementary and middle school students, too. Contact local schools to find out if they need décor for their commencement exercises. And be sure to stock merchandise dated with the graduation year — Class of 2022 glasses and cups, for example. Graduation banners and balloons also are great ideas (think about offering personalised options, too).
Festivals, concerts and fan cons
Every time a large group gathers for some fun event, such as a concert or Renaissance festival, people are going to want costumes and accessories. So keep track of those events in your community and be ready for them. Naturally, stock the appropriate products in your store, but also consider a pop-up store at or near the event itself.
Kids' camps
Every community has them — so why not make your business part of them? Check with your local park district and area schools to see what they're offering. Theatre camp? Make sure organisers know you can provide full costumes, accessories and props. Art camp? Consider offering a "learn to face paint" session for camp leaders, with discounts on paints for participating organisations. Day camp for little kids? Ask about setting up a face painting and/or temporary tattoo table one day on-site.
Whatever approach you take to summer selling, don't forget the important role promotions play in building business.
"We have done discounts on holidays, or if there is a Friday 13th in any month, we have done a 13% off in-store only coupon," one NCA member told Kathleen. "We have done a Halloween in July sale, and this year we are trying to plan a catwalk costume sneak peak of new and exciting costumes and wigs."
The bottom-line is that Halloween just isn't the reliable money-maker it once was. The month of October might always big a big month for you, but if you can bring in a steady flow the rest of the year – starting with this summer – you'll be in