The April 2021 edition of Progressive Party magazine is available to read now, enjoying a range of topical focuses and vital information updates as retailers return to the high street and suppliers look for opportunities to keep sales momentum.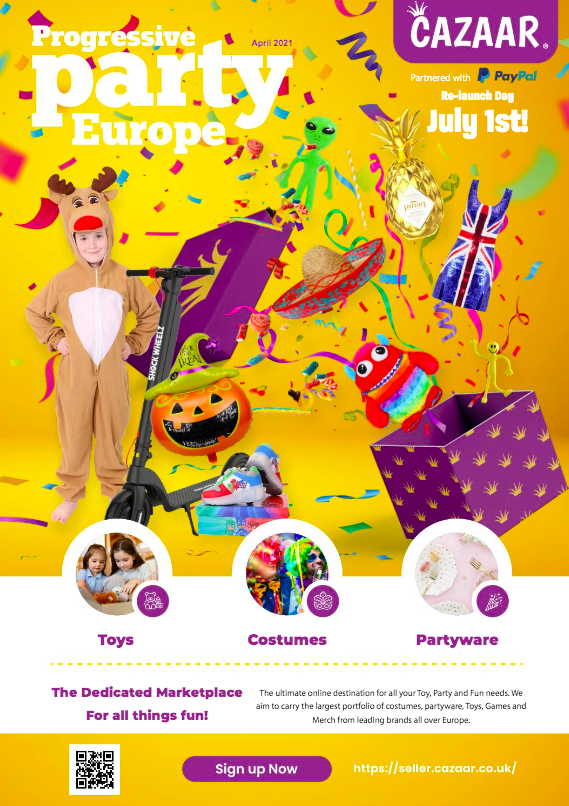 A key discussion point in the issue is our focus on the compounding situation of import and exports in the wake of Brexit, as we cross over 3 months, as well as the added complications brought on by the COVID-19 pandemic. Suppliers offer an insight into their current logistical set-up, many of whom are standing tough but being open about the integral issues such as container prices and shipping delays.
Elsewhere in this issue we take a look at the upcoming opportunities for retailers as stores reopen, with feedback from retailers themselves on footfall and expectations for trading over the next few months. The overarching feedback points towards a big surge in outdoor gatherings, offering a great opportunity for the industry's tableware and balloon suppliers, whilst kids dress-up is also suggested to have a strong time ahead as pent-up demand for creative fun is in evidence.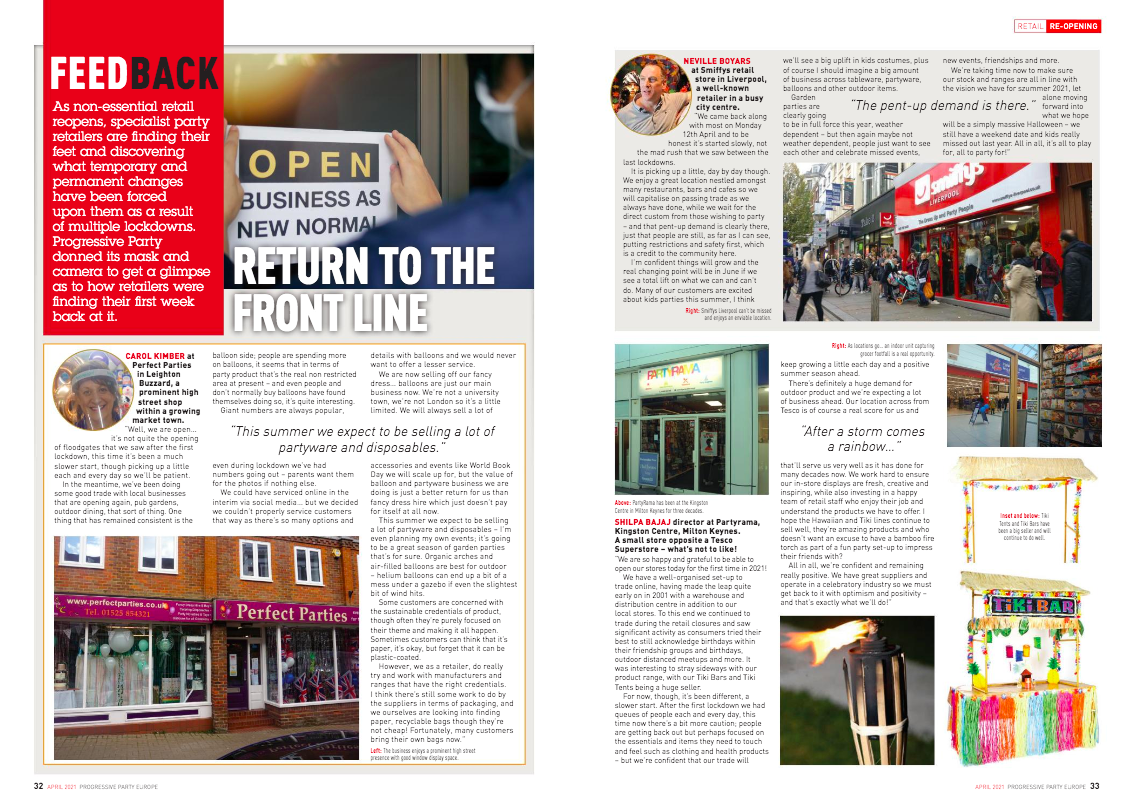 On that creative front, we also catch up with Gemar as it celebrates a very successful GemarDay USA, attended by over 1000 participants from over 40 countries. Whilst online events are nimble and offer great contact and learning opportunities, we do of course all wish to get back to in-person contact, reflected by the confirmation of both H&P Expo and Spielwarenmesse 2022 dates, noted in this issue's news pages.
Another online event noting success was the National Costumers Association's online summit, as previously reported. PP's USA columnist Ed Avis discusses the age vs experience opportunity, whilst fellow columnist and marketing guru Babita Devi also points out the current love for all things local.
To subscribe to Progressive Party please visit www.max-subscriptions.net