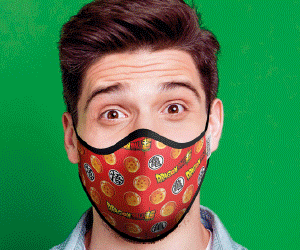 We are a company based in Spain founded in 2013. If you ask us about our distinctive features, well, we won't be humble! We offer distinctive products and original designs and our quality levels satisfy our clients and their customer's expectations. We pay maximum attention to each detail: fabrics, packaging…
Although we are part of an important group that has a turnover of over $ 100 million, we've managed to keep our "garage style" roots. We are fresh but solid!
We design with passion in Spain and we produce with care in Europe and Asia. (Spain, Turkey, Myanmar, Cambodia and China). Our aim is to establish solid, long-term business partnerships with the most professional distributors in each country.

Want to know a little bit about us? Well, our values tell the rest:
My Other Me is POP: We inspire on popular culture and icons to establish connections with the most trendy and funny side of the world.
My Other Me is SURPRISING: Our products express imagination and creativity beyond conventional margins.
My Other Me is PARTY: We promote the "Party" concept, being the best remedy against monotony and boredom.
My Other Me is INNOVATIVE: We offer distinctive proposals that will capture the consumer's curiosity and attention.
My Other Me is EXCELLENT: The demands we place on ourselves necessitate offering the highest level of satisfaction to our customers.
We have a permanent stock in Alicante, Spain that ensures availability of all our products at any time of the year.
Our commercial model is based on commercial agents based on each market, which have an innumerable package of technical tools that make their commercial work simple and productive. The business model is simple and practical, My Other Me offers interesting commissions on sales that are paid monthly. Likewise, we develop strategic alliances in those markets in which a distributor is involved in selling our products exclusively.
As you've already seen, we offer a refreshing alternative. You can discover here: www.momfuncompany.com