As retailers re-open, footfall has been reported by store owners as slower than after the first lockdown, but confident that each and every day offers a small increase on the day before. Summer parties and outdoor gatherings are being hailed as the big opportunity before Halloween 2021, with already impressive sales numbers and exciting new products from suppliers.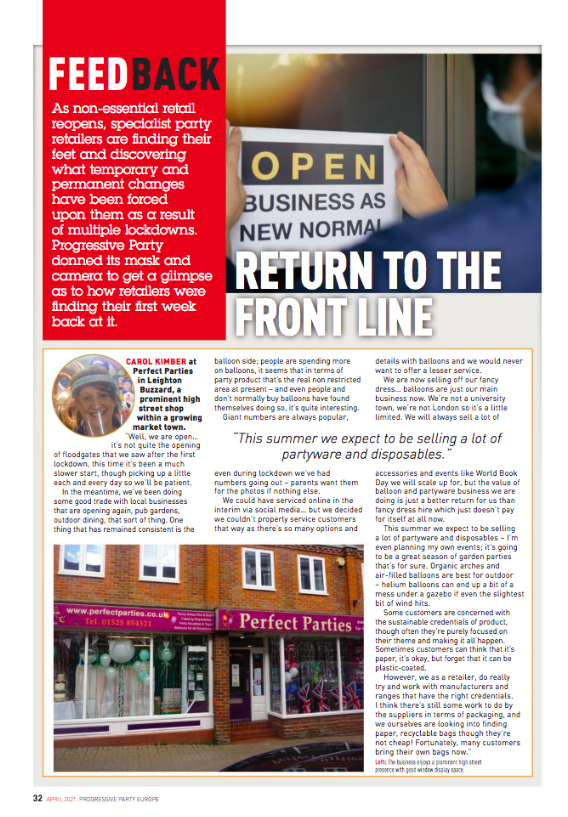 "Smif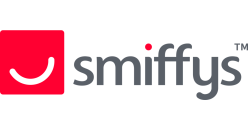 fys is positive that this summer and the coming months leading up to it will see parties return better than ever. The whole world has put all types of celebrations on hold for a year now and as the restrictions begin to lift, we believe customers will be taking any chance they get to party with their loved ones. It's looking likely festivals and large-scale events could go ahead in the summer too, another important season for the party sector back on the calendar!
After keeping in contact with customers online and through the successful virtual showcases, the team is eager to get back out on the road supporting customers in any way they can. We have been  offering 5% off orders placed & dispatched in April to help our customers get restocked for their opening weeks. We also have a Spring Break offer with extended credit – buy now pay 1st July! (T&C's apply).
As always, we are 110% committed to supporting our customers and getting them back in the driving seat for what will be a massive rush of partying to make up for all those lost months in lockdown!"
---

"With the road map out of lockdown well in motion, there is certainly light at the end of the tunnel! Last year did not pan out to be what any of us expected; here at Amscan, we're hoping 2021 will be the year of celebrations! We're certainly hopeful all of those postponed social gatherings can now be scheduled in and all of those missed special occasions with loved ones can now be celebrated – resulting in a long summer full of celebrations!
With the predicted baby boom, we're expecting plenty of gender reveal and baby showers to be taking place. Plus, all of those delayed stag and hen dos now can finally commence!
Whilst there may be some reluctance about how much 'normality' resumes, we're expecting to see a continuation of DIY events held at home, with a lot of festivals cancelled until 2022, we're predicting Instagram to be filled with festival themed garden parties. Not forgetting all of those children's birthdays parties that had to be delayed…
We also anticipate everyone continuing to spread even more love and joy with balloons… and at Amscan, we're also hopeful that the fun filled celebrations will continue throughout the summer all the way through to Halloween.
Unfortunately last year wasn't the social event we all anticipated, we're keeping our fingers crossed that even though Halloween falls on a Sunday this year, consumers will be making up for lost time and celebrating their favourite scare season across the weekend.
A big theme for 2021 will be togetherness no matter what the event is, big or small, friends and family will find a reason to come together to celebrate! And Amscan has everything you need, to create the perfect event!"
---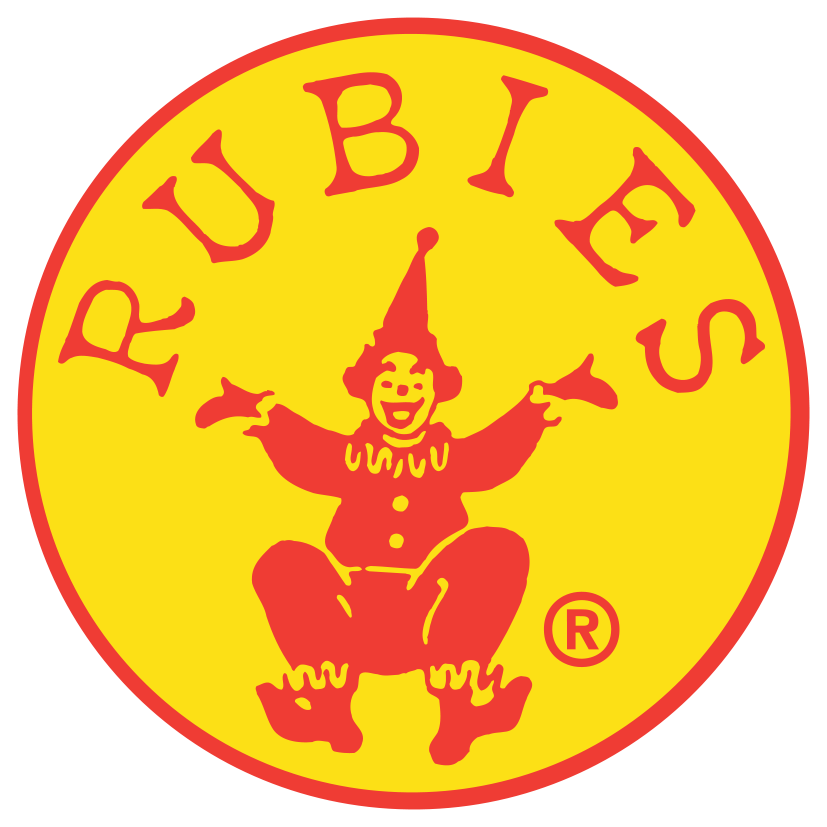 "Rubies has high hopes for one big celebration. It would be great for the industry to unite for it as we all want to bring summer in with style. We see it as very much bringing the party outside; it's going be great to get back out there in line with the openings of the hospitality and events industries. Sharing moments and belated occasions with friends and family once again. We also look forward to welcoming back the stag and hen events along with festivals of which we see a huge opportunity with.
With Rubies set to combine forces with Bristol Novelty, our range will significantly expand with more choice than ever before for all our customers. It's the perfect opportunity to be set for summer and the new world we will be enjoying together."
---

"Caution is the name of the game… there is a large pent-up demand for party but we need to be realistic. The current restrictions in the UK allow for some extra mobility but, by no means it's back to normal. We believe that, as the vaccination effort evolves, improves and is more complete over the continent, we will be in a better place at the start of the summer. We expect a better Halloween than last year and we're working to have the right products for our customers so they can have a strong offer – our recently unveiled catalogue is testament to the support and care we are looking to continue to offer to current and new retail partners – we will do whatever it takes to help you."