Although the UK formally left the EU last January, a year-long transition period means that the new rules regarding cross-border trade will be coming into effect from the stroke of midnight on 31 December 2020.
New rules will be in place from 1 January – despite no formal trade agreement being in place yet and a no deal exit remaining a real possibility. We find out what this means for the European party industry and what businesses should do to ensure they are ready for the new rules surrounding exports, imports, tariffs, data and hiring.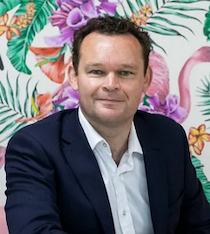 We spoke to Elliott Peckett, director of UK-based costume and party company Smiffys, Palmer Agencies' sales and marketing director Sergio Battaner, who gave us his perspective from Northern Ireland and Mark Brett, UK agent for Dutch company Boland Party; who have all been candid about what Brexit will mean to their business and how they have prepared for the upcoming changes.
Here's what they had to say…
How do you expect Brexit to affect your business and that of your customers?
Elliott: "We are hopeful that the preparations and investment in planning that we have made will ensure we experience no interruption to our business or supplies to our valued European customers. However, given there is so much uncertainty with regards to a trade deal, I think it would be churlish to assume that there will be no impact at all. Indeed, we have already seen non-tariff barriers in importing product into the EU from China and the transition period hasn't even ended yet, so it doesn't bode well."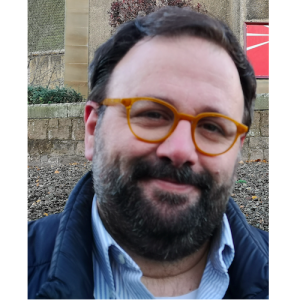 Sergio: "We don't expect any major disruption to our service. As we are based in Northern Ireland, we will be both in the EU customs territory and in the UK market. Our shipments within the EU will be as normal, with the possible exception of an extra day's delay to Scandinavia as the goods will have to go through a different route. Our shipments to the UK will be just as they are now. NI remains a part of the UK and we have free access to the market."
Mark: "Yes, unequivocally. Regardless of whether there is a deal or no deal on 1 January, things will change big time. If you did not fully understand the words 'free movement of goods' before, you will then!"
Are there difficulties you expect party suppliers and retailers will have to navigate in the coming months?
Elliott: "Without a doubt, there will be delays in goods entering the EU from the UK and vice versa – we can see this from the current delays at Felixstowe. We have also seen delays to our containers shipped from China directly into the Netherlands as the Dutch customs have been carrying out detailed checks given that we are a non-resident UK importer of record in the EU – all before the end of the transition agreement. These are the non-tariff barriers that we have been warned about for some time."
Sergio: "There will be more red tape, paperwork (and costs) for anyone in the UK doing business with the EU and vice versa. Northern Ireland is the exception and we aim to supply our quality products with the same level of top class service we are renowned for!"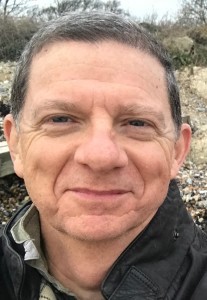 Mark: "There will be bucketloads of complications, both for importing and exporting. This will all be compounded by the fact that the UK ports are chocablock at the moment, and that the UK government has over 11,000 containers of stock waiting at Felixstowe…"
Is there any advice you would give to retailers who will be placing cross-border orders after 31 December 2020?
Elliott: "Make sure you know what rate of duty is due and who is liable for the duty. Make sure you understand who will be paying for the increased cost of freight. Make sure you know who is liable in the instance that there is an issue with a product – if it hasn't got the name and address of an EU importer, it could be the retailer is liable. Factor in delays in your lead time."
Sergio: "As things stand at the moment, we believe that Palmer Agencies will offer the smoothest transactions in the trade. Our privileged position in Northern Ireland gives us a vantage point to have unfettered access to both UK and EU markets. Everything will be different after 1 January, unless you're already working with us!"
Mark: "The most immediate action that retailers can all take is to make sure they apply for an EOIR number and apply for deferred declarations as soon as possible. The EORI is very quick and simple but the government is saying that deferred declarations may take 30 days to process, which could cause further problems."
This is a truncated article which first appeared in Progressive Party Europe – please click here to read the full version.