Show highlights from the Halloween & Party Expo, taking place from 25 – 27 January 2018 at the Ernest N. Morial Convention Center in New Orleans.
The H&P Expo is well-known for being the most comprehensive event in the industry and this year's show is shaping up to be the biggest and best so far.
There's only one place on earth that is entirely dedicated to costumes, fancy-dress, make-up, special effects, balloons, décor, props and everything else a party retailer could possibly need. The Halloween & Party Expo is an unmissable opportunity to surround yourself with everything that is new and exciting for the party and Halloween industry, offering a fascinating mix of product, inspiration and new ideas from more than 350 exhibitors.
The varied exhibitor list represents a diverse range of categories, such as: costumes, party goods, masks, novelties, sexy costumes and lingerie, costume accessories, Christmas merchandise, costume kits, make-up, body paint, latex paint and make-up appliances, decorations and haunted house props – and more!
PartyWorldwide's highlight for today is:
Smiffys, Booth 627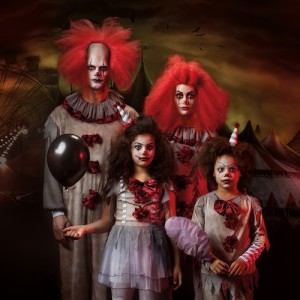 Every year Smiffys brings exciting new products to the costume and party industry. Visitors to the Halloween and Party Expo 2019 will be able to get an exclusive first look at their new lines for 2019 and beyond.
Smiffys will be showcasing its new collection, including a range of circus costumes which is ideal for families and groups, featuring everything from ring masters and fortune tellers to trapeze artists and knife throwers.
Visit Smiffys' booth to also see the range of new wigs, inflatables and other accessories which are perfect for adding finishing touches to costumes.