Show highlights from the Halloween & Party Expo, taking place from 25 – 27 January 2019 at the Ernest N. Morial Convention Center in New Orleans.
The H&P Expo is well-known for being the most comprehensive event in the industry and this year's show is shaping up to be the biggest and best so far.
There's only one place on earth that is entirely dedicated to costumes, fancy-dress, make-up, special effects, balloons, décor, props and everything else a party retailer could possibly need. The Halloween & Party Expo is an unmissable opportunity to surround yourself with everything that is new and exciting for the party and Halloween industry, offering a fascinating mix of product, inspiration and new ideas from more than 350 exhibitors.
The varied exhibitor list represents a diverse range of categories, such as: costumes, party goods, masks, novelties, sexy costumes and lingerie, costume accessories, Christmas merchandise, costume kits, make-up, body paint, latex paint and make-up appliances, decorations and haunted house props – and more!
PartyWorldwide's highlights for today are:
OppoSuits, Booth 3116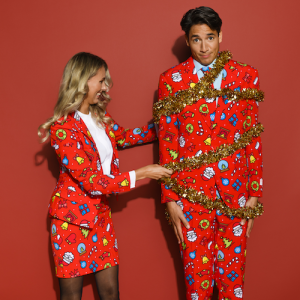 2019 promises to be another exciting year for OppoSuits as the company continues to expand its collection in a lot of new and exciting ways.
In addition to adding a number of great new styles to both the OppoSuits and Suitmeister collections, OppoSuits will also be introducing a whole new type of suit that will brighten 2019!
Last year was a very successful period for OppoSuits, particularly with regards to its Suitmeister licensed collection. The plans for 2019 will definitely build on, especially for the upcoming Halloween collection.
Drop by the OppoSuits booth to see all the wonderful new collections and to discuss what else is in store for 2019.
Banana Costumes, Booth 1419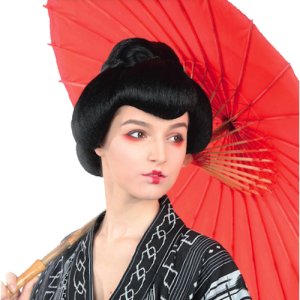 Banana Costumes is a wholesaler specialised in Halloween and other holiday-themed wigs and costumes, as well as offering a wide range of contemporary apparel for various occasions and celebrations such as sport events, music concerts and movie releases.
Banana Costumes' strength lies in its exceptional customer service, its flexibility to deliver high-quantity orders on time as well as custom-made items, completely tailored to your customer's needs.