In any normal year, the bulk of the Halloween buying and planning would be done by this stage, but as we all know by now, 2020 is not a normal year. Smiffy's director Dominique Peckett shares her take on the celebrations as 31 October draws closer.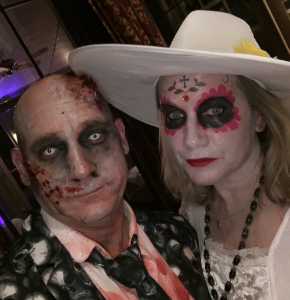 "Halloween is a hot topic. Our customers are keen to talk about it and they have been working closely with us to plan product to ensure they can meet demand.
Enabling people to dress up and have fun has always been at the heart of our business. With Halloween falling on a Saturday this year it has the potential to be a big event, with many families still looking to celebrate, and more likely to 'Bring the Party Home' this year. We have the full party package to make 2020 one to remember, for all the right reasons!
Retailers can place their order now, but with extended payment terms of 1 November. We are giving our customers time to make the most of the trading period with our full support. We are all in this together, so let's be positive that the closer we get to Halloween the busier we will become!"