Hi Sergio, hope you're having a great summer! How's business going?
"Hi Party Worldwide, Hi Jacqui!
Business is steady enough. I think there was a smallish spike in the market with the Royal Wedding and the World Cup interest lasted longer than usual – it almost came home! At the moment we're in the middle of a very busy Pride season with high demand for our new rainbow unicorn accessories and of course our extended pride range from sunglasses to feather boas!
The other big theme is everyone's favourite barbeque/Hawaiian season."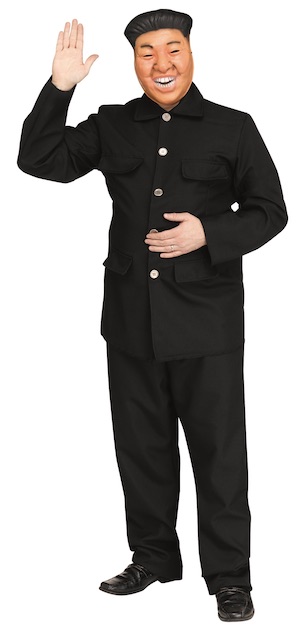 That's good to hear! Do party retailers benefit from all this hot weather we've been having?
"This weather is not particularly inviting for wearing a full costume. But it is certainly outdoorsy, and therefore more social and with more organised events. It is all about festivals and other summer events as I mentioned before. The Great British Summer has actually spread to Ireland and the European continent with party retailers concentrating now on party accessories or décor and rightly so!"
The festival season has been fantastic so far – do you think the obsession with fancy dress will continue?

"It will concentrate in smaller items such as wacky hats in our new oversized foam range, cool masks, colourful make-up and co-ordinated group accessories. The obsession with standing out from the crowd is not going anywhere! And with social media posts and interactions driving social life, having a cheerful, colourful and outstanding presence in it becomes more important."
Are preparations starting for Halloween yet? What sort of Halloween are you expecting to see this year?
"We have started receiving our Halloween stock and will continue to do so through August and some of September. Judging by pre-orders, we are looking at a similar (if not slightly better) Halloween than last year, with special emphasis on masks, gruesome prosthetics, décor, animated props and scary children costumes. We expect it to be a family-friendly season, with scary themes adding spice to the occasion. These scary theme will be Clowns and Coulrophobia (fear of clowns), zombie and ghastly FX or skeletons and bones with Day of the Dead and the up-and-coming Voodoo themes."
Has Palmer Agencies introduced any new Halloween ranges for 2018 that retailers should know about?
"Where to start! We have made our most innovative catalogue ever and the reception we have had has been tremendous. Our orders at Spring Fair were almost doubled from 2017! Palmers is the byword for quality, customer service and Halloween in the continent. No-one in Europe can provide such a complete and varied range. We are now the go-to-guys for quality and licensed masks, costumes and décor, as well as the European flagbearer for characters like Ghost Face (Scream) by FunWorld, Michael Myers, Game of Thrones, etc."
They sound great! What will you be dressing up as this year?

"That's one of the best secrets in the world… It'll be a famous character, with explosive consequences."
Thanks for your time Sergio – have a great summer!
"You too and a very Happy Halloween! Enjoy the heat and this lovely weather in Costa del England!"