Party stalwart Stuart Goodman has joined Karnival Costumes as head of sales for the modern fancy dress and accessories company.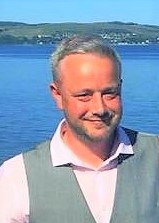 "Many of you will know me for my work in the costume industry over the past 20 years and may possibly be wondering why I would change after so many successful years?", says Stuart, in an open letter to the industry.
"Karnival Costumes gives a new fresh exciting offer to the costume market and has a young talented team which I am excited to be working alongside," read the statement.
"I have seen many changes over the years in the industy and this new opportunity allows me to offer original, exciting and innovative costumes and more importantly, the opportunity to be competitive without having to reduce margins."
"I am working with key partners across the UK and Europe who also share our vision," he concluded, "and together we are all very excited to be able to offer the Karnival Costume brand."