With the Christmas break upon us and a new year just around the corner, PartyWorldwide.net asked a number of leading party suppliers to share their thoughts on the last 12 months and how they are staying positive for 2021.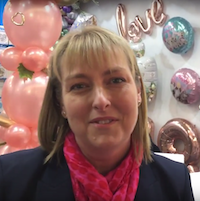 "Well 2020 certainly hasn't been dull! In a year without many parties, we have been so fortunate to have seen consistently high demand for balloons.
A huge shout out to all our customers for their positivity, flexibility and pragmatism this year – with many changing their businesses wherever needed to supply some much-needed cheer for home celebrations.
As for 2021, as well as introducing some great new designs, we're focusing all efforts on meeting strong customer demand for existing lines and of course we're really looking forward to be able to help decorate all those weddings and baby celebrations. Merry Christmas and a very happy New Year to you all!"
Julie Dommett, head of marketing, Pioneer Europe
---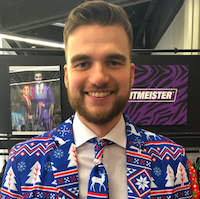 "It has been a strange year for everyone. Early in the season we decided to cancel nearly all new items that we had in the pipeline for 2020 because of all the uncertainty about the upcoming seasons. In the end we had mixed results for the past seasons, depending on the country.
Halloween was better than expected in the US but wasn't great here in Europe. Luckily our Christmas suits are perfectly suited to dress up for the holidays and you necessarily don't need a party (although it does help!), whereas not many people will dress-up indoors for Halloween!
I think everyone is very keen to put 2020 in our rearview mirror and leave this terrible year behind us. With people getting vaccines it's time to focus on the future again and I love to do just that. So we've already put our collection together for 2021 and Carnival 2022.
In January I will start reaching out to customers to showcase our new collections (which will be great by the way!). This will most likely be done through Zoom, which is of course a bit different than the trade shows but we've got something nice planned for this as well. I'm expecting 2021 to have a great summer season with a lot of festivals and festivities – after all, we need to catch up on an entire year of partying!"
Robin Breeman, head of sales, OppoSuits
---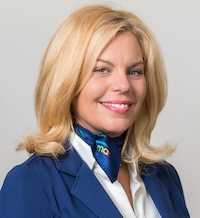 "2020 is a year we will remember. Despite all the challenges we're thankful for so many things.
It brought sadness and fear but it also revealed strength and beauty because we supported each other as a family and as a result have grown stronger as a community.
We have learnt just how resilient balloons are; while people around the world were isolated and alone, balloons brought them joy and connection. More than ever, we know that balloons have the ability to lift the moment in all sorts of situations.
In the meantime we have continued preparing for 2021 creatively and with a strong sense of renewal. We look forward to the coming year and find ourselves inspired by the beauty of a new beginning. 'Bellezza' – as we say in Italian – is the theme we have chosen for 2021 and our journey starts with sustainability by lifting the moment while loving our planet. So as we say goodbye to 2020 we'll be here to lift the moment in 2021!"
Gloria Veta, brand and sales director, Gemar
---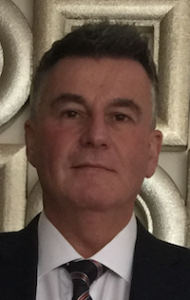 "Obviously it's been tough and the world has been turned upside down. However – after the initial reaction of slamming the brakes on – the industry has been extremely pro-active in finding solutions and we are starting to get back to a 'new' normal.
With the vaccine being rolled out and the prospect of society being able to gather again, be it within the work environment or socially, a sense of celebration and freedom will prevail in 2021. This will have a huge impact on the party and dress-up world, all for the good. So let's get ready to party!"
Tony Lewis, UK sales director, Disguise
---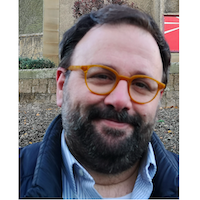 "What a time to be in business! While times are harder than they ought to be, we at Palmer Agencies, believe that while it may be 'business as unusual', we continue to strive for 'service as usual': the kind of service we can be proud of and the kind of service customers deserve. Sales may have suffered but our standards have not.
Right now, and with a bleak forecast for the next few months, this general sense of gloom and darkness is exactly the opposite of what we, in the party trade, like to talk about. Yes, there is darkness around us but in the darkness, the light always shines brighter.
We shouldn't forget this year. We should remember the moments that united us as humankind and appreciate those moments that brought us closer as human beings. Claps, random acts of kindness, zoom calls… We've all learned the value of many things and traditional, reliable values have become more appreciated and sought after than ever.
At the end of this, the toughest of years, we can only offer an unlimited supply of honesty, loyalty, reliability and integrity. We aim to help our customers in their recovery and be part of their 'back to normal' story. We know success isn't handed down but forged with sweat, grit, determination and relentless work. We'll be here to help you get there!"
Sergio Battaner, sales and marketing director, Palmer Agencies
---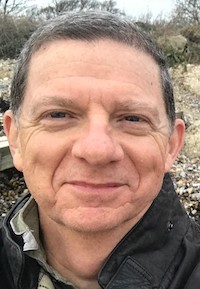 "This year has been a bit of a rollercoaster! In February our main concern was whether it would affect our supply for this year's bumper Halloween… then suddenly there were loads of sick people in Europe. In March and April it all closes down for the spring and summer but the UK market decides to go bonkers on garden parties, VE Day and home-based celebrations. Over the summer restrictions loosen and things look a bit better – until then autumn hits and people start getting sick again. Is Halloween going to happen? Yes – well, sort of. Is Christmas going to happen? Err no, not for everybody.
Fast forward to January 2021 and I'm sure we will have loads of fun with whatever happens with Brexit. By February, maybe a bit of vaccine optimism but no Carnival. By the spring the weather will improve, people are feeling better and will start to have garden parties. As we move into the summer we can expect to see more outdoors parties taking place and an overall positivity beginning to appear. Then we'll be looking at last-minute ordering for that expected bumper Halloween, before winter approaches and everyone is hopefully able to return to their traditional celebrations and – at last – the pub!"
Mark Brett, UK agent for Boland Party and ITI (UK)